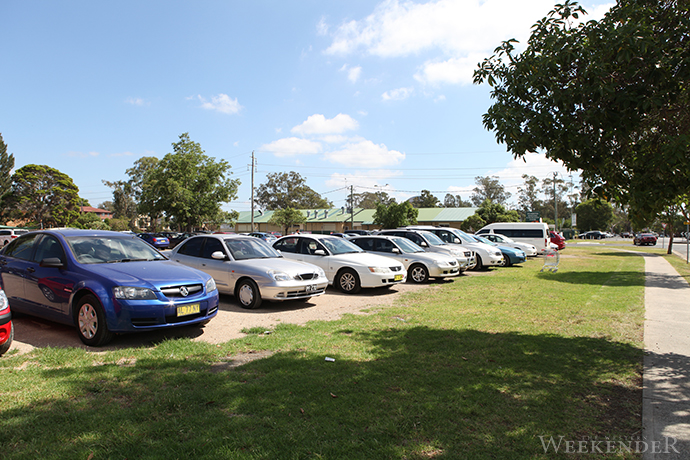 As car parks in Penrith overflow with busy parents shopping for Christmas presents and students on their holidays, Councillor Marcus Cornish has called for more car parking to be provided on Council land.

The vacant land between Reserve and Derby Streets, fronting onto Woodriff Street is owned by Penrith Council and is currently used as temporary parking.
However, Cr Cornish says the land would be better utilised if the car park was sealed and proper spaces provided.
"The block was acquired by Council over 10 years ago as an investment to eventually be resold, but currently it is used for parking," he said.
"We should better utilise the space and seal the car park so that more people can access the nearby shops and Bowling Club."
Penrith Council quoted that sealing the car park would cost between $55,000 and $71,000 depending on what sort of sealing was provided.
Cr Cornish said he thought that was good value for money, given that the cost works out to be a maximum of $800 for each car space and multiple shoppers would use each car space every day.
Mayor Ross Fowler, however, did not support the proposal but allowed for Council to request a report on the issue.
"I don't think it is wise to spend money on a vacant block that in five years time might be sold off," he said.
Cr John Thain said the matter should be investigated: "I honestly think it is something worth looking at if the block isn't going to be used for another five years, it's worth investigating".
A report will be provided to Council in the new year.