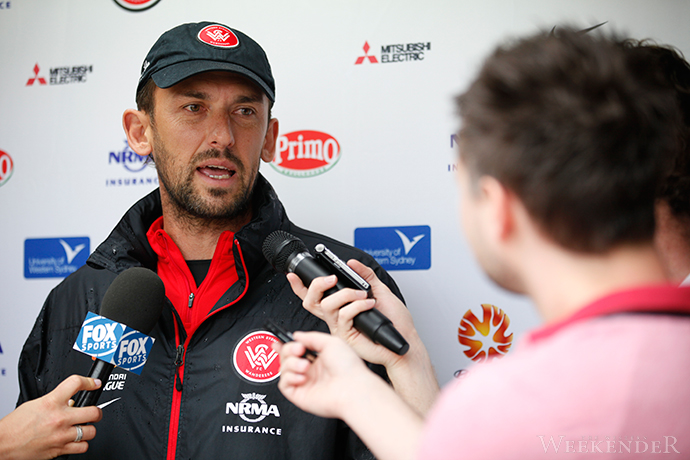 Wanderers coach Tony Popovic has opened up about dropping inspirational captain Michael Beauchamp for last week's game against the Melbourne Heart.

Speaking with the media at Wanderers training on Tuesday morning, Popovic said the decision to drop the 32-year-old wasn't a performance-based one.
"Michael's done nothing wrong, he's played well, it was just a decision that was made for that game, it wasn't due to form and he understands that," Popovic revealed.
"He's an ultimate professional, he's a leader at this club. He trained that way yesterday and I'm sure he'll train the same way today.
"My thoughts on Michael don't change due to him not being in the team last week. We'll see what happens this week, we'll all prepare well and we'll finalise the squad closer to the game."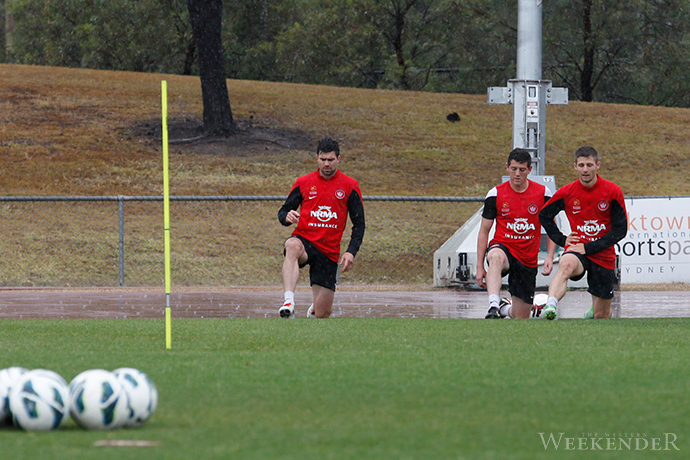 In Beauchamp's place during last week's 1-0 victory over a desperate Heart outfit was former Socceroo defender Matthew Spiranovic, who made his long-awaited debut for the red and black.
Popovic said he was impressed with the 25-year-old's performance considering he hadn't played a full game of football in more than six months.
"Matthew's getting stronger, he's still got a way to go but it was nice to see him get a game under his belt which he enjoyed. The last time he played 90 minutes was back in April," he said.
"Matty's still feeling the effects of the game and he's a bit sore today but in time he'll get that match fitness and I'm sure we'll see him perform at his best."
The only dampener to come out of last Friday night's win was the injury suffered to boom striker Tomi Juric, who went down with what appeared to be a serious knee injury late in the game.
"Tomi's not as good as we thought he would be," Popovic admitted.
"His knee's pulled up sore and he's seeing the specialist. We're hoping it's nothing serious but we're still waiting to find out the extent of his injury."