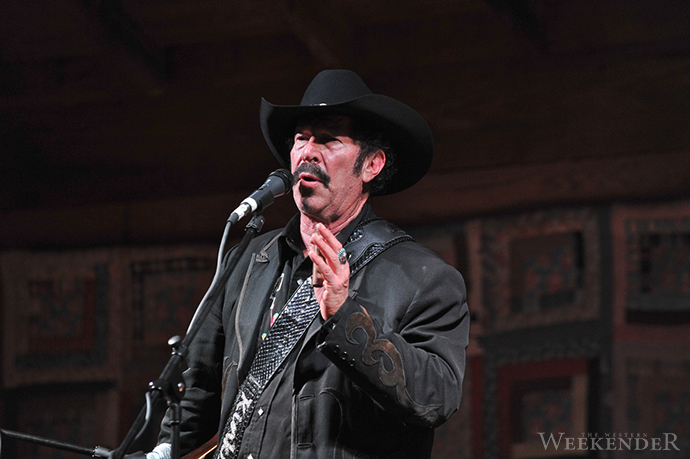 They say everything is bigger in Texas, and that's certainly true of the multi-talented, larger-than-life celebrity Kinky Friedman.

The Texan star has tried his luck at many professions through out his life, finding fame as a musician, author, entrepreneur and even running for politics and getting involved with animal welfare.
His quirky sense of humour has left him with countless fans, both in America and abroad, and now he will be introducing Australians to his exuberant personality when he brings his 'Bi-Polar Tour' down under.
He is set to head out west, performing at The Clarendon Guesthouse in Katoomba on Wednesday, November 20.
Following the release of his latest album 'Live From Woodstock', Friedman's show will feature a mix of his hit songs, comedy routines and spoken word pieces that will delight audiences.
Friedman's entertainment career began in 1966 when he was a member of a university band, King Arthur and The Carrots, which produced an obscure, one-off single.
While the band didn't last, Friedman's career went on to flourish, as he released singles that became cult classics in America, such as 'Autograph', 'They Ain't Making Jews Like Jesus Any More' and 'Sold American'.
Over his career, Friedman has worked alongside music luminaries and has toured with Bob Dylan and written books with Willie Nelson and Billy Bob Thornton.
A tribute album dedicated to his songs was recorded in 2007, with the artists covering his tracks including Willie Nelson, Dwight Yoakam and Lyle Lovett.
Friedman is also a writer, who began his literary career in 1986 and has since written almost 30 titles in both fiction and non-fiction.
Never short of a colourful opinion, Friedman entered the world of politics in 2006 when he ran for the role of governor of Texas, using campaign slogans 'He Ain't Kinky, He's My Governor!' and 'Why The Hell Not?'.
While the campaign got significant press coverage and support, it was ultimately unsuccessful although Friedman has recently indicated a desire to run again.
As if his entertainment and political careers weren't enough to keep him busy, Friedman also dabbles in business and has his own brand of cigars, while demonstrating his compassionate side as founder and patron of the no-kill Utopia Animal Rescue Ranch.
From humble beginnings in a college band, Kinky Friedman has used his creativity and irrepressible spirit to become a fully fledged legend, and will undoubtedly impress audiences at The Clarendon with his energy.
Kinky Friedman will bring his 'Bi-Polar Tour' to The Clarendon Guesthouse in Katoomba on Wednesday, November 20 at 8.30pm. Tickets are $40, or $82 including dinner that begins at 7pm. For bookings or more information, call 4782 1322 or visit www.clarendonguesthouse.com.au.