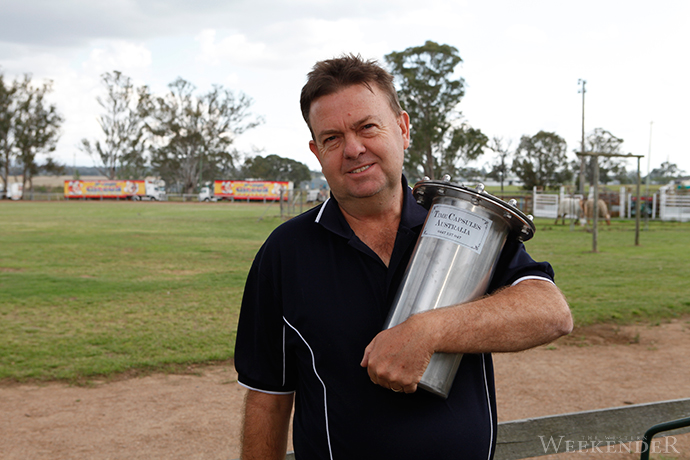 Luddenham is about to experience a weekend like never before when the small yet vibrant pocket of our community celebrates its 200 year history.

The Back to Luddenham Weekend begins tomorrow, Saturday, November 30 at 7.45pm, when Luddenham's oldest living resident, 93-year-old Dolly Cuthell, will unveil the bicentennial monument, plaque and time capsule at the Luddenham Progress Hall.
From 8pm, the Hall will come alive with the return of the Old Time Dances, which were a big part of Luddenham's history for many years.
The Cob and Co Old Time Dance Band will provide the live entertainment on the night with admission just $5 for adults and $1 for kids. Food is included.
On Sunday, December 1, the Back to Luddenham Weekend continues with a free family fun day at Luddenham Showground featuring a vintage car show, hot rod show, antique trucks, vintage equipment display, market stalls, rides and amusements, memorabilia pavilion, family reunions, static and historical displays and plenty more.
For the history buffs, both the Nepean and St Marys Historical Societies will be dressed in period costume answering questions and presenting displays on the local area's history on the day.
Memorabilia will also be available to purchase including a Luddenham history book, t-shirts and commemorative coins.
Luddenham's history dates back to November 30, 1813 when John Blaxland, the older brother of Gregory Blaxland, received a grant of 6,710 acres.
Mr Blaxland named his new piece of land Luddenham after their family property in Kent, England.
For more information on the special Back to Luddenham Bicentenary Weekend visit www.luddenham.com.au or call 4773 4375.