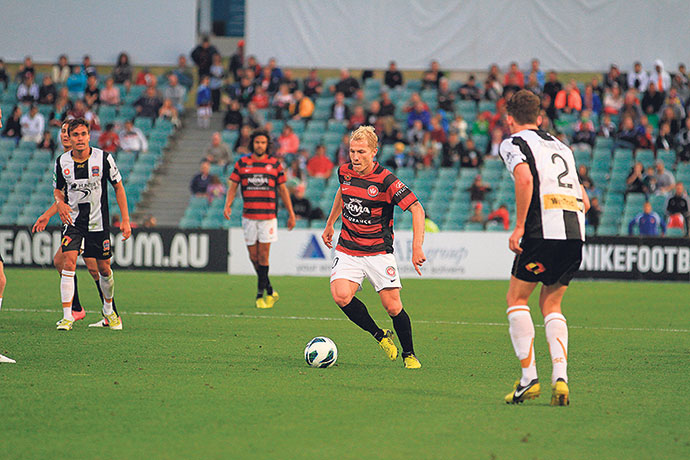 It is that time of the year again. The long off-season has come to an end, and the players' hard work for months is finally going to be put on show on the big stage. On everyone's lips this season will be whether or not the Wanderers can match or even better their amazing entry into the A-League last season. I don't see any reason why they can't.

The off-season has been an impressive one, addressing key areas and re-signing many key players to new deals.
If they were lacking anything last season it was a goal scorer. Whilst Dino Kresinger was a fan's favourite and gave his all every game, he simply lacked that cutting edge in front of goal. The additions of Brendon Santalab and Tomi Juric is a shrewd bit of business, and in my opinion will give the Wanderers another dimension in attack.
Another key area that has been strengthened is defence with the brilliant additions of Dean Heffernan and Matthew Spiranovic. Whilst the Wanderers' defence was impeccable last season, their depth was not great and with the addition of the Asian Champions League adding more matches, the Wanderers can now afford to rotate and give a rest to Nikolai Topor-Stanley and Michael Beauchamp.
Key Player: The usual suspects Shinji Ono, Aaron Mooy and Youssouf Hersi would be most fans' picks, however I can't go past Tomi Juric. If he is in form and fires, so much pressure will be taken off the likes of Ono and Bridge to provide goals.
My prediction: I have always said consistency is key to backing up a successful season. Wanderers have kept basically the same line-up, with more depth likely to lift the performances of their seasoned campaigners. Selling-out all memberships is fantastic news for the club and the A-League, and I personally can't wait to get back to Wanderland and soak up the atmosphere. I think they will narrowly finish 2nd, but go one better this season and win the grand final.
However, who would dare say they couldn't produce the double?