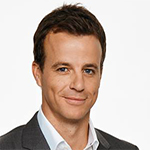 Typical. Just typical of Australian football. We get the good, and the bad.

Record crowds, TV numbers to make TV types happy on a Monday morning and good football, which will only get better.
The best game for the weekend was the last, with Adelaide and Perth ripping into each other like one stole the other's girlfriend. All that was missing was Jerry Springer as ref, although Ben Williams' 12-yellow card trick was novelty enough.
ADP again shone, Brisbane started like we thought they would and yeah the Melbourne Derby fizzled out, but 45,000 rocked up.
And of course, Central Coast and the Wanderers showed exactly why they will be up near the top again, unless there are injuries. But given they both prepare for the season like they are about to do 27 Tough Mudders, you can't see that happening.
Now the bad.
The Socceroos against France. So much has been spoken and written about the result and the sacking of Holger Osieck that followed.
It was quite an eye opener to have a front row seat to it all as Bozza, John Kosmina and Robbie Slater unloaded – not just about the French flogging, but a whole range of issues surrounding the national teams at senior and youth level. It was like finally, this result had given us the urge to rip off the band-aid and talk about the wound which had started to fester into something really serious.
Since David Gallop took over, it's been a dream run with a great A-League, World Cup qualification etc. Now the challenges.
The next 12 months is critical to the next 12 years for the Socceroos.
Get it right, we are where we think we should be. Get it wrong… gulp.
Should Wanderers fans be hopeful/worried Tony Popovic (pictured) will get the gig to replace Holger?
Nope, not worth worrying about.
One day he'll be a prime candidate, but that one day isn't now, with Ange Postecoglou and Graham Arnold the leading domestic contenders, and the mail is it is desperately close between those two in the halls of power at FFA.