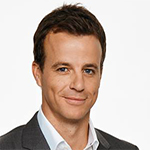 How do you top that?
A club out of nothing, to an envied phenomenon.
We all know the Western Sydney Wanderers story of last season, which achieved just about everything.
All of which has seen the club become THE ticket – the first A-League club to cap their membership (at 16,500) and THE place to be if you want to show a person in Sydney what a real football atmosphere is.
Which on the pitch, means?
Nothing. Nada. Squat. Zilch.
It all starts again.
If the season launch is any indication, Wanderers certainly haven't gone into the stratosphere of their own importance.
The community feel around the club of last season is still very much at the forefront, with players putting on a training session in front of members and club sponsors. Autographs given, photos taken, kids everywhere. A great vibe.
Speaking with Tony Popovic, he seemed at ease with the pre-season just gone, and given the fabled groundwork carried out before a ball was kicked last season, it bodes well.
He knows though, like many, this competition is so tight, a lack of luck mixed with the wrong injuries to the wrong players has you pondering where it has all gone wrong very quickly.
Honestly, looking at the 10 teams, it is so difficult to have definitive confidence about any of them.
All you can really do is rely on previous seasons and the track record of coaches and players in this league over that time.
It puts Wanderers, Central Coast, Melbourne Victory and Brisbane Roar (who have been destroying teams in pre-season) in a really good place.
The Wanderers, through the success of last season and incumbents just wanting more learning under Popovic, have had a really low turnover of players.
The whole comp promises to be every bit as exciting, dramatic and brilliant as last season. We can't wait. Hope you can join us for the ride on Fox Sports.