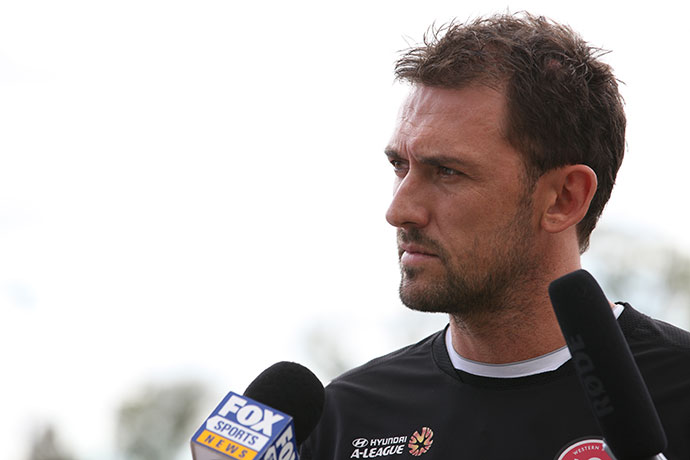 Western Sydney Wanderers coach Tony Popovic admits his side are in for an almighty challenge if they are to replicate the success of their debut season.

Speaking with the Weekender last Friday, the 2012/13 A-League Coach of the Year said this season's challenges will be different to last.
"As a start up club we had certain challenges which were unique," he said.
"Second year, finishing first, winning silverware possesses different challenges. They are both as difficult as each other but that's what you enjoy about football.
"We'd rather have those problems, they're the problems you'd love to have, trying to back up something that's been successful."
Unlike in their debut year, the Wanderers have enjoyed a full off-season, something they haven't been privy to before. Popovic hopes with the extra preparation time his side will start the season a lot better than they did in 2012.
"We hope so, there's no guarantees with that but we'd certainly hope to finish a season the same way and finish in the same position," he said.
"We know that it will be an almighty challenge to do that again but we're up for that challenge and we're excited by what the season will bring.
"Our fans and players are all very hungry to try and emulate last season's success and we're looking forward to the start [of the season]."
This week the Wanderers have been in Asia as part of WanderTour 2013, which takes in three cities during a 13-day pre-season tour that includes visits to Tokyo and Shizuoka in Japan and Guangzhou in China.
The Wanderers made their first stop this week in Shizuoka to play Shimizu S-Pulse, the former club of Wanderers marquee player Shinji Ono.
Speaking before his side's departure to Japan, Ono said he was excited to be returning to his home town.
"I'm looking forward to playing against Shimizu S-Pulse because I have many friends that still play there," he said.
"The other players don't know much about Japanese football, so they can learn from them (Shimizu S-Pulse)."
Ono said he wasn't sure if there were many Wanderers supporters in Japan but couldn't wait to show his teammates around his home city.