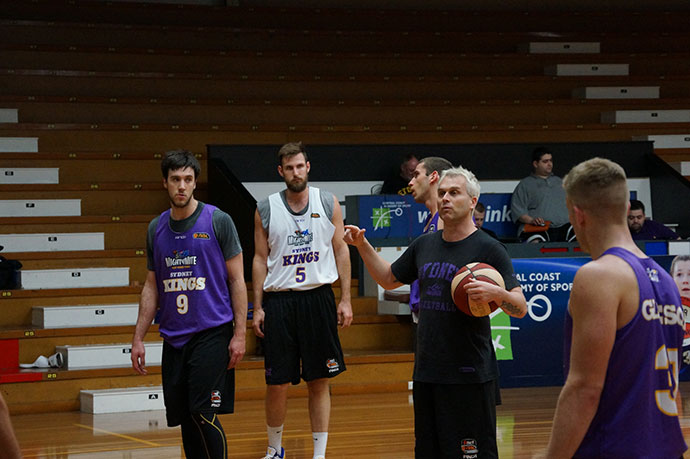 Former NBA star and Sydney Kings coach Shane Heal is urging local basketball fans to pack out Penrith Sports Stadium on Tuesday night to watch the Kings take on the Townsville Crocs.

The Kings will make the trip out the Cambridge Park-based venue as park of the NBL's Pre-Season Blitz Tournament.
Speaking with the Weekender, the former Australian captain said it was important for the Kings to give back to the local community.
"I feel it's important that we get all local associations, the families and the people that play basketball to see the Kings," Heal said.
"We're not going on the road and playing any games interstate, which is really unheard of."
The Kings have already sold out a number of Sydney venues during this pre-season and Heal hopes Penrith is no different.
"We've sold out everywhere we've gone which is a big bonus not only for the Kings but basketball in general," he said.
"There's so much want for basketball and we're hoping as we get around there's more of a chance people will come see us during the season."
The Sydney Kings play the Townsville Crocs on Tuesday, September 17 at 7.30pm. Tickets are on sale now by calling 4731 3252 or by visiting the venue.