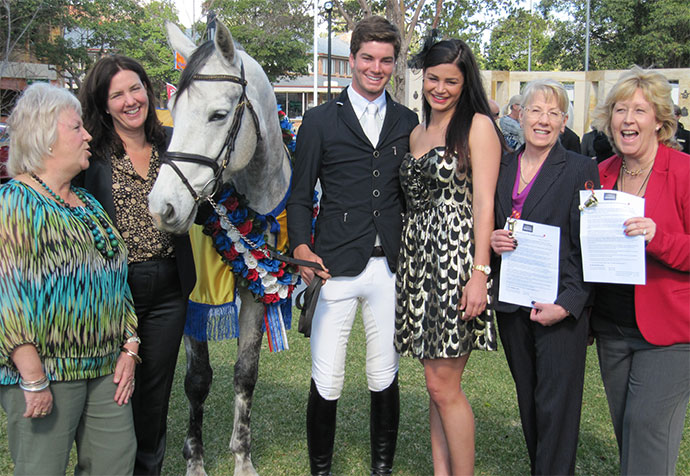 In the lead-up to the race that stops the nation, the Melbourne Cup traditionally tours Australasia and this year, for the first time, Penrith is on the agenda.

On Wednesday, October 2, as part of the Emirates Melbourne Cup Trophy Tour, Fernhill Estate, Mulgoa will host the iconic trophy.
"133 years ago, Fernhill, Mulgoa Valley and the Penrith area produced a horse called Grand Flaneur. He was the Black Caviar of his time, he was undefeated through his entire career and he won the Melbourne Cup in 1880," said Fernhill CEO, Brenda Tripp.
"On October 2, the iconic 18 carat gold Melbourne Cup will be back in Penrith."
Fernhill Estate is one of only three destinations in the state that will host the Trophy as part of the three month tour and they will be holding nothing back for the celebration, according to Mrs Tripp.
"We've been working will Jill [Woods] at the Penrith Valley Chamber of Commerce, Lorraine [Pozza] at the Penrith Paceway and Gai [Hawthorn] at Penrith CBD Corporation to make this a real community event and involve as many people in the area as possible," she said.
There will be a breakfast in the morning, followed by a parade through the Penrith Markets, Penrith Paceway, a display in the Penrith Paceway Sky Lounge, lunch at Memory Park and finally, a charity function at Fernhill in the evening.
As well as hosting the Melbourne Cup, Fernhill Estate will be hosting a number of other events in the spring including five local schools for 'A Day on the Farm'.
"They will watch a farrier at work, a [horse] dentist at work, someone training a horse and they will also learn the history of the region," Mrs Tripp said.
At the official announcement on Monday, Fernhill also launched a schools art competition 'Fernhill Melbourne Cup Art Competition' open to local students.