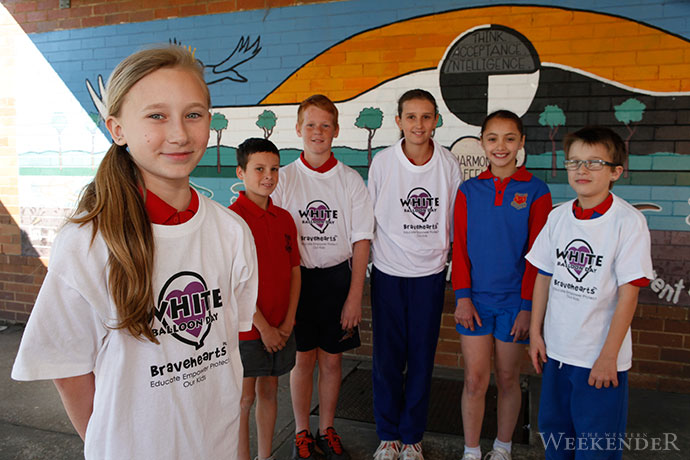 Each year White Balloon Day raises awareness of the thousands of children who are victims of sexual assault, encouraging the survivors to seek help and speak up.

The 17th annual White Balloon Day falls on Friday, September 6, as part of Child Protection Week and aside from being one of the biggest child sex abuse awareness campaigns, it is also an opportunity for people to donate to support and counselling agencies across the nation through the organisation, Bravehearts.
Schools, organisations and individuals in the Penrith community are huge advocates for what the day stands for but contrary to other years, the Penrith community is this year ensuring that it is the local survivors who receive direct support.
Local parent, Andrew Peach came face to face with the horror of child sexual abuse when his own daughter was assaulted by a family member at three years of age and years later, when his children were again violated when they were involved in an attempted abduction.
"I have three children who have been affected by the type of people who take advantage of children," Mr Peach said.
"It is important to make people and children aware that there are people like this out there, that this is happening and that we have to do something about it."
Now aged 10, 11 and 13-years-old, Mr Peach's children are slowly moving forward to a normal life but he knows all too well the importance of support for those affected.
"What we have been through is pretty horrendous but I am going to give back to those who helped out me and my family. I can't sit here and do nothing," Mr Peach said.
Bennett Road Public School, Colyton, are holding a fundraiser on White Balloon Day which will raise funds to directly support Rosie's Place.
Visit www.whiteballoonday.com.au for more information.