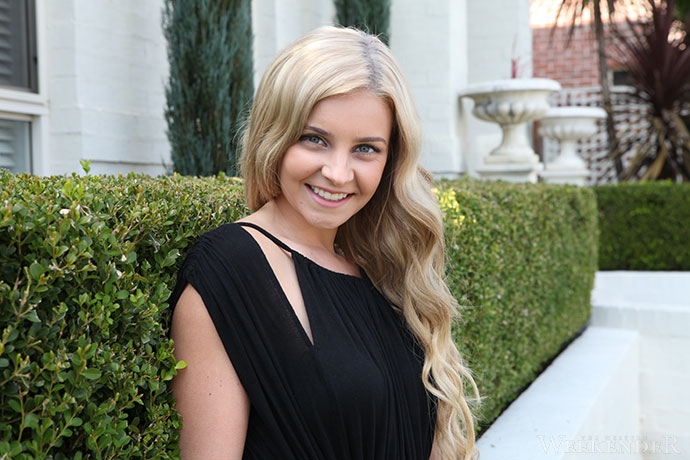 A Glenmore Park teenager has already raised over $7,000 for charity and will be looking to raise her own profile even further when she competes in the national finals of Miss World Australia next week.

The Weekender reported in May that Caitlin Alderson had been named a State Finalist in the Miss World Australia competition, but she's now through to the nationals and will compete against 31 other girls in Melbourne from July 17 to 20 for the major crown.
"I will be competing not only to be named Miss World Australia but also for the opportunity to be an ambassador and role model for our country," Ms Alderson said.
"I believe I am a worthy representative for Australia as I am confident and humble in all that I do.
"While there are many various stereotypes in the Australian culture, we are most commonly known for our industrious work ethic and our helping hand when others are in need and I uphold these principles with great honour and pride."
As part of her journey, Ms Alderson has been raising money for the Lilla Foundation, an organisation that aims to improve the education and health care of a small population of Indigenous Australians in the Northern Territory.
With $7,000 already secured, she's hoping to hit the $10,000 mark in time for the national finals.
"I am still looking for any last minute corporate and personal tax deductible donations to give me the best possible chance to do as well as I can in this competition," she said.
"The charity component of this pageant holds the largest number of points and the more I raise and show enthusiasm for charitable projects the higher I am able to place."
The nerves are now settling in for the 19-year-old as she prepares for the big event.
"The fire is burning more then ever before now that Miss World Australia is so close," she said.
"I don't think I have ever wanted something so much and it would be an absolute fairy tale ending after months of hard work and determination."
To support Caitlin Alderson in her campaign via donations to her charity, call 0425 368 556 or email [email protected]