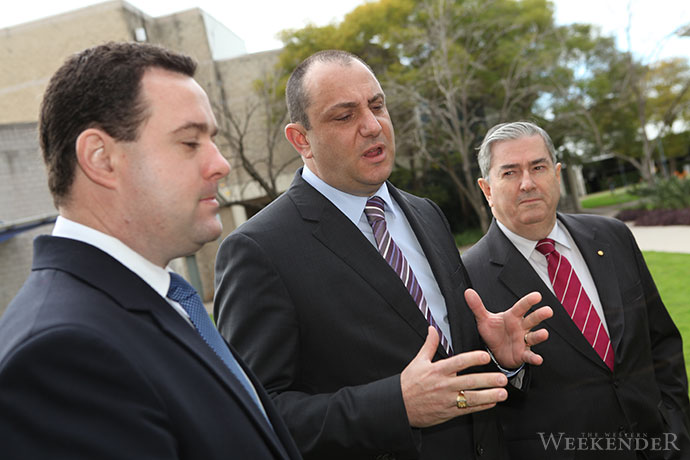 Penrith City Council will be undertaking an upgrade of the Mondo grassed area outside the Joan Sutherland Performing Arts Centre thanks to a loan agreement with the State Government.

The Local Infrastructure Renewal Scheme, a low interest loan program run by the State Government, will allow Council a scope of works totalling $4.7 million with a subsidy of $690,000 to assist in the loan's repayment and a further $150,000 over 10 years to reduce loan repayments on building and maintenance spending.
"It has been important for us to be awarded this subsidy to start new infrastructure," Penrith Mayor, Mark Davies said on Wednesday.
"The Mondo is a central place and this upgrade is about creating creative places outdoors.
"When the Joan Sutherland Performing Arts Centre was built, there were plans for the Mondo that could not be funded so now we are finishing off what was started."
The works will include the construction of an amphitheatre and novelty chess board.
There is also the possibility of some of the funding going towards projects in St Marys.
"Council has done the work to ensure this infrastructure will be built… the details of project funding is being finalised depending on what funds are left over," Cr Davies said.
State Member for Penrith, Stuart Ayres said that it is wonderful that an organic area such as the Mondo and its many users would benefit from State Government funding.
"The Mondo is an organic result of young people finding spaces and growing them into hubs. This funding will help expand the hub we already have here," Mr Ayres said.
"The City Centre Renewal Program, Coachmans Park, and Mondo projects will provide the community with fantastic public domain environments in St Marys and throughout the Penrith CBD."