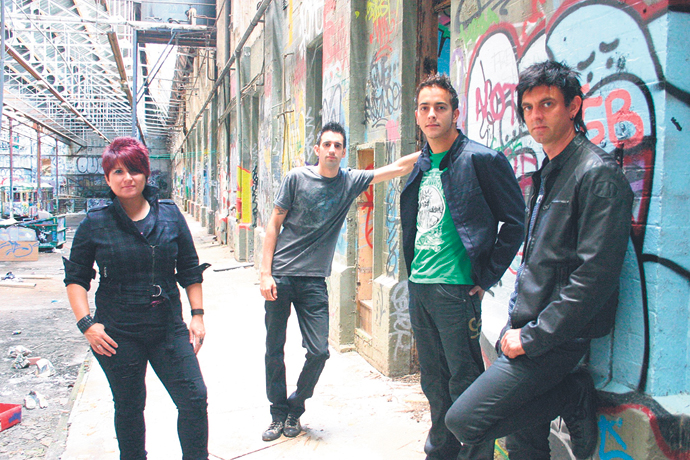 In a digital world where wannabe singers are more likely to seek fame on the internet or appear on 'The Voice', one ambitious young band is here to prove that there is still fresh blood willing to put in the hard yards playing live shows around the traps at Sydney's pubs and clubs.

Sydney-based quartet Urban Stone have been together for two years and have played the pub and club circuit, building up a solid fanbase and providing crowds with a great night of entertainment.
The rockers will be playing at St Marys Rugby League Club on Saturday, July 27 in a free show that is perfect for anyone who wants to get out of the house on the weekend and have some fun.
The band plays a unique blend of funk-rock and also draws on influences from new wave music and old school 80's rock.
On top of their impressive technical musicianship, Urban Stone also delights audiences with their powerful stage presence and rocking style that will have audiences up on their feet dancing.
Their music has been described as a catchy, unique mixture of rock and funk music with the band also exploring other genres including acoustic and power-pop, punk rock, melodic metal and blues music.
Urban Stone performs an entertaining combination of their own original compositions as well as a repertoire of over 100 cover songs, with a variety that takes a trip down memory lane. You'll be singing along to classic rock and pop songs from the 70's, 80's and the current Top 40 hits.
The band is made up of four talented, passionate young performers – powerhouse rocker Tina Garufi who fronts the quartet, Dan Skeed, Slap Kelvin King and 'The Groovemeister' Matt Briscoe-Hough.
They have already played alongside some of Australia's most popular rock artists such as The Screaming Jets, The Angels, Ian Moss of Cold Chisel, Gangajang and others.
Critics are also starting to notice and Urban Stone has received nominations for the ACE Awards Original Music Group of the Year, and they have also had success in competitions such as The Sydney Division of the World Wide 'Global Battle of the Bands', 'Clash' Battle of the Bands and 'Liverpool Idol' rock band competition.
Urban Stone will play at St Marys Rugby League Club on Saturday, July 27 from 9pm. Entry is free. For more information, visit www.stmarysleagues.com.au.