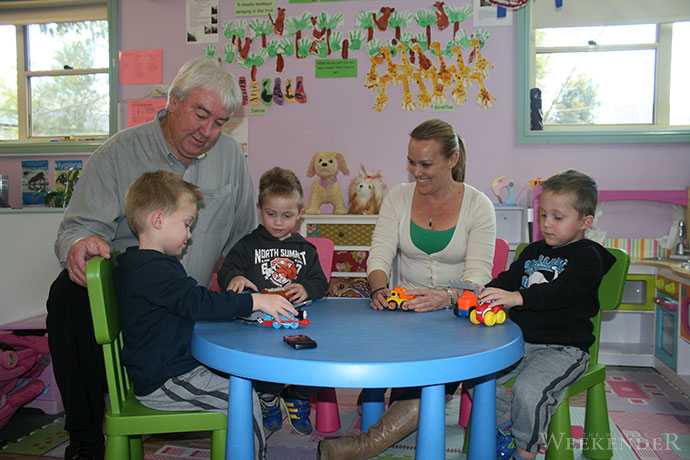 Facing over 700 different regulations daily, local childcare centre operators are feeling constrained by red tape.

Steve Robinson, who operates Little Cottage Preschool in Penrith, says that if something is not done to reduce red tape then closure of local centres is imminent.
"I work about 50 hours per week unpaid for the business, just to ensure the administration is kept up to date," he said.
"Childcare is definitely an over-regulated industry."
He said that for example, staffing ratios are being reduced by the Federal Government from one staff member per every eight children down to five children, meaning that his business will have to employ another childcare worker.
"We simply cannot afford another worker. We are registered to look after 29 children but only keep the centre at 28 because of this very reason," Mr Robinson said.
Staff also spend up to 28 hours per week keeping a log book for each child to document their activities.
Fiona Scott, Liberal candidate for Lindsay, said that the Coalition, if elected, will drastically reduce red tape for industries such as childcare.
"For family businesses like Steve's, red tape is quite debilitating. And there are 22 families at this centre alone that will be affected by these increases in red tape," Ms Scott said.
"That's why we are promising to reduce red tape by $1 billion. It is unrealistic to expect so much of small businesses."
The Coalition will dedicate two days of parliament each year to specifically repealing red tape.
Mr Robinson said it is important that families felt centres were focusing on their children.
"They want to come to a childcare centre that feels like part of the family, not a childcare centre that feels like a business," he said.