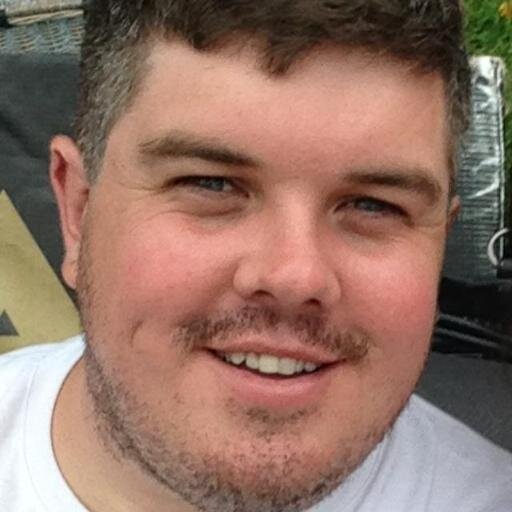 It's a boy!

At least that's what Twitter told me through tired eyes in the early hours of Tuesday morning.
My favourite thing about the birth of the royal baby this week has been watching us all fuss over the smallest of details surrounding the big event.
I switched on the TV on Tuesday morning to see a cleaner polishing the front door of the hospital where Kate (I can call her that, can't I? Kevin did) had given birth several hours earlier.
'Sunrise' on Channel Seven immediately crossed to reporter Mike Amor at the scene – what could it mean?
Was the door dirty?
Was someone about to walk through it?
Thankfully David Koch was there to keep us up to date should the door do anything unexpected.
Channel Seven loved the door so much, that it even made an accidental appearance for about 30 seconds at the top of their 6pm news.
That 6pm news, by the way, was extended to an hour. I'm not really sure why – nothing new had happened in more than 12 hours.
Meanwhile, I was left wondering why TV networks could show live rolling coverage of a hospital door, but still showed Sunday footy on delay.
Editors across the world were at their witty best trying to come up with headlines and copy about a baby that really, wasn't doing much yet.
The Daily Star even turned psychic, declaring: "New boy to be caring like Diana".
The story itself was about the fact that he was born a Cancer, just like Diana.
Us Cancerians are emotional and caring folk, you see.
One of the world's most notorious serial killers, Charles Ray Hatcher, was a Cancer too.
Caring bloke, though.
Back to psychics, and The Daily Mail actually found one to give us predictions about the royal baby's road ahead.
"He'll probably talk early," medium Linda Lauren told the paper.
Intriguing and insightful.
One story reported that the royal baby is related to Dracula, the 15th century vampire.
Another said that the baby "would probably be breastfed", and informed us that Queen Elizabeth II breastfed her children, as did Diana.
On social media and even in the traditional forms, people declared "I told you it was going to be a boy", or seemed shocked that it wasn't a girl.
Strange, I figured it was always a 50/50 situation.
But like all new mums, help will be needed in the early days.
One report said, "It's reported that Kate will turn to mum Carole Middleton, a mother of three, for help in the first few weeks".
Amazing revelation – it certainly surprised me.
Almost as amazing as one report that let us all know that people are searching "royal baby" five times the rate that they searched "Kim Kardashian baby".
Give the person who came up with that story idea a promotion.
On the Sydney Morning Herald's blog, I was able to discover that Kate went into labour on the same day that One Direction released their latest single.
What are the chances!
Then of course there's debate over the name.
No chance of Dazza, Barry or Wally, apparently.
You can bet on it with various betting agencies, however.
And the Queen will be told "as a courtesy".
How lovely. Great grandmothers are usually never told the names of their great grandchildren.
And of course, there was the inevitable stories about Sydney babies born around the same time as our future King.
Apparently Benjamin Visser was "so eager to share his birthday with the royal baby he arrived five weeks early".
Smart kid.
By the way, the royal baby shares a birthday with such stars as Selena Gomez and Danny Glover.
How good was 'Lethal Weapon'?
Oh, and what a futuristic world we live in, by the way. This was the first birth of a royal baby to be announced on Twitter.
That's hardly surprising, of course, considering Twitter wasn't around the last time a royal baby was born. Good story all the same.
Now, onto the inevitable question: When will Kate and William try for their second?