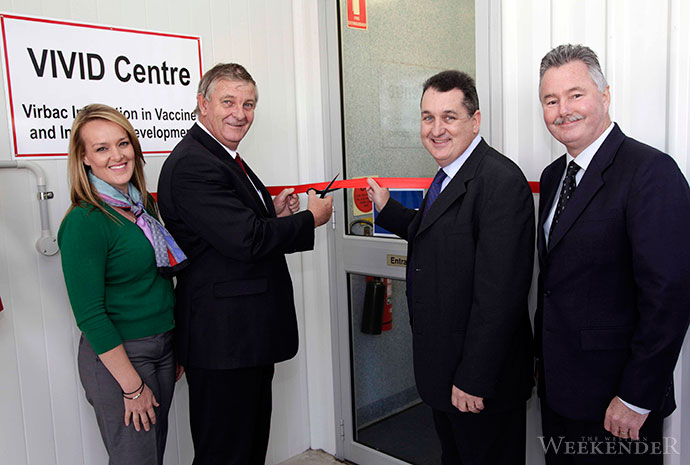 As part of a $10 million expansion and investment into their Penrith site, multinational company Virbac, opened brand new facilities last Friday that will cater for research an development of animal vaccines.
Virbac, which is one of the largest vaccine and pharmaceutical companies servicing Australian livestock, has built a new facility to support researchers and scientists to develop new and more effective ways to treat animal health issues for cattle, sheep and horses.
Peter Phillips, Process Improvement and Development Manager for Virbac, said that the Penrith facility is ideal for expansion due to its local in a transportation hub.
"It is important for us to base our operations where we can quickly distribute out products, but also be close to the appropriate people who will work for us," he said.
"Most of our staff are university trained with degree qualifications, so it is suitable that we base our operations in the Sydney basin."
Mr Phillips said that two positions have already been newly created with the possibility of more local jobs in the future.
"This $10 million investment sends an important message that Virbac has confidence in the local economy because the benefits of this research may not be felt for up to 10 years," he said.
The new centre includes a pharmaceutical lab, vaccine development lab, fermentation lab and in-vitro test development lab.
Western Australian Senator, Dr Chris Back, was invited to officially open the building on Friday afternoon.
"It is exciting to think that the next generation of vaccines is being developed right in our back yard," he said.
"New vaccines will bring novel benefits and offer producers more choice and have huge potential to improve production."