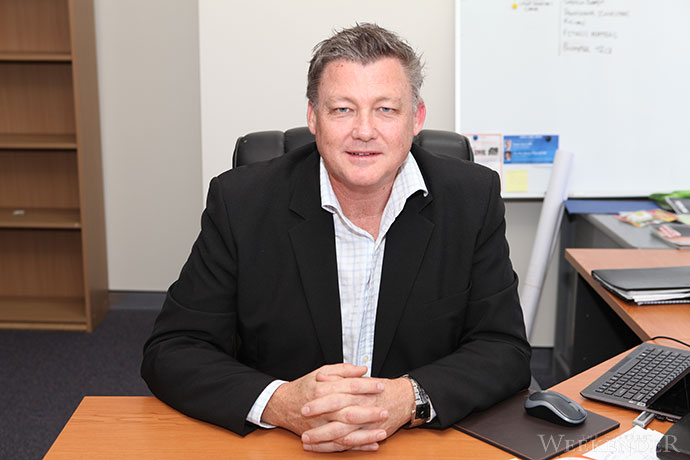 There's a new entrant in the battle for Lindsay with Clive Palmer announcing his new political party will contest the seat at the Federal Election.

Andrew Wilcox, a small business owner and resident of Penrith for 15 years, said he was moved to stand for the Palmer United Party because he is passionate about Penrith.
He was officially endorsed as the Lindsay candidate for the party on Sunday along with over 40 other NSW candidates.
"I think here in Penrith people are really tired of the career politicians," he said.
"I work with small businesses, helping them to franchise their brands, and have seen the challenges they face."
Mr Wilcox said that after hearing Mr Palmer speak about the consequences for the entire nation of backdoor politics, he felt the need to stand up for Penrith.
"I was a member of the Liberal Party, and I saw the in-fighting and backstabbing. I am not running for my own political gain, I am just standing up for what people want to see – a change in politics."
In the Penrith Council election last year, Mr Wilcox ran on the ticket for Marcus Cornish in North Ward.
The Palmer United Party says it will abolish the carbon tax and revise the current refugee policy.
Mr Wilcox said that personally, he would like to see homelessness addressed.
"From my office near the Penrith Chamber of Commerce, you can see the homeless people being fed in the car park each day," he said.
"We really need to look at housing supply for the homeless, it is an issue that is really important here. My wife and I are foster carers and the thought of our kids ending up homeless is just awful."
He would also like to see greater investment in the Penrith region.
"The St Marys and Penrith CBDs need investment, and if the Liberals win this seat, they aren't going to spend money here because they will think it is a safe seat," Mr Wilcox said.
Mr Palmer said: "We are delighted to be endorsing such outstanding candidates with a wide range of experience to stand as the Palmer United Party candidates."