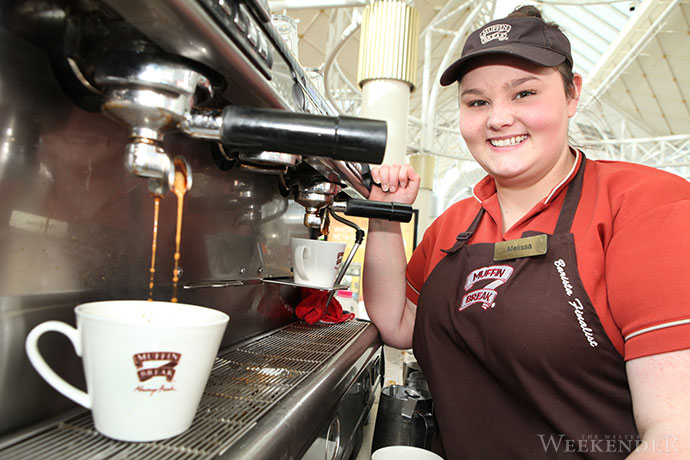 Penrith is officially home to Australia's best coffee after local Melissa Hall was crowned national barista champion.

The 21-year-old won the grand final of the 2013 Foodco Barista Championships, held in Sydney on Wednesday, June 5.
The event was open to baristas from Foodco brands Muffin Break, Jamaica Blue and Dreamy Donuts and attracted hundreds of entrants from across Australia and New Zealand.
Competition was fierce as each barista had just 15 minutes to make 12 coffees for the judges, brewing up espressos, cappuccinos and a signature drink of their own creation.
Ms Hall, who has worked at Muffin Break Penrith for six years, impressed the judges with her signature beverage 'Tropical Piccolo', which featured lime, maple and coconut syrup.
After failing to make it through to the grand final last year, Ms Hall said she was surprised by her victory.
"You've got to have perfect technique and you've got to have really great tasting coffee, so it was really nerve-wracking. I had four judges tasting the coffee after I made it so it was crazy," Ms Hall said.
On top of the glory of being named the nation's number one barista, Ms Hall also won an Apple mini iPad, a state-of-the-art coffee machine valued at $2, 500 and mentorship from industry experts.
Her advice for budding baristas is to pay attention to detail and aim to please: "a great coffee is what the customer orders… whatever they're happy with".