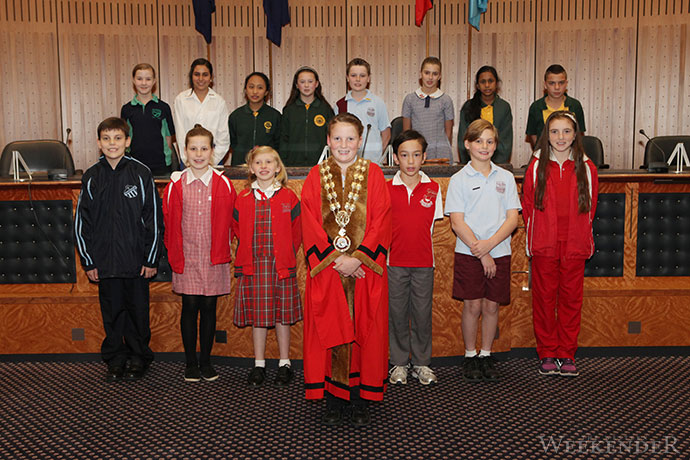 Penrith Council will be left in the hands of 15 talented and capable students for celebrations marking Local Government Week.

The annual Junior Council has been selected for 2013, with Year 5 student, Chloe McSpadden of Cambridge Park Public School named Junior Mayor.
As part of the program designed to teach the next generation about local government, the 15 students will run a mock Council meeting on August 5.
This week the students chose two topics to debate at the meeting; should the number of playgrounds and sports fields be reduced to improve the quality of existing facilities; and what are the positive and negative aspects of building a theme park in Penrith.
The students will be paired up with Councillors, who will provide mentorship throughout the junior council program and teach the students about debating.
Chloe, who has never done any public speaking before, is very excited at the prospect of chairing the mock Council meeting.
"I don't know what to expect but I have met the Mayor and he has said that he will help me, so I am really excited," she said.
On Monday, Mayor Mark Davies urged all involved to have fun.
"Do not be nervous because we are all here to help you, this is a great opportunity and an experience that you will look back on for many years to come," he said.