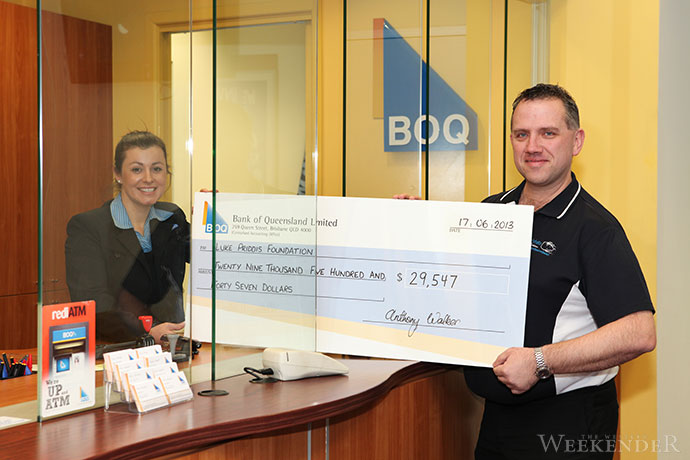 The Luke Priddis Foundation, supporting children with autism spectrum disorders, has received a cheque for $29,547 from the Bank of Queensland after a successful charity event.

The Foundation held a charity golf day on May 17, where over 135 people entered the competition to raise money for local programs that support children with autism.
Foundation representative, Shane Skeen, said that the cheque showed the enormous support from the community.
"We had many local businesses sponsor different aspects of the charity golf day – Bank of Queensland got in and sponsored the food cart for example," he said.
"The money will go towards the programs we run for families with autistic children, which we run in Glenmore Park and are looking to start one in St Marys next term.
"The programs are important because autistic children can communicate with adults but they find it difficult to communicate with children of their own age sometimes."
Kate Geisker of the Bank of Queensland, who presented the cheque on Monday, said the bank was proud to support the work of the local charity.
"We all have families here at BOQ and know what a great cause this is," she said.
"We are lucky that here in Penrith and at BOQ we have a culture that encourages giving back to others in the community."