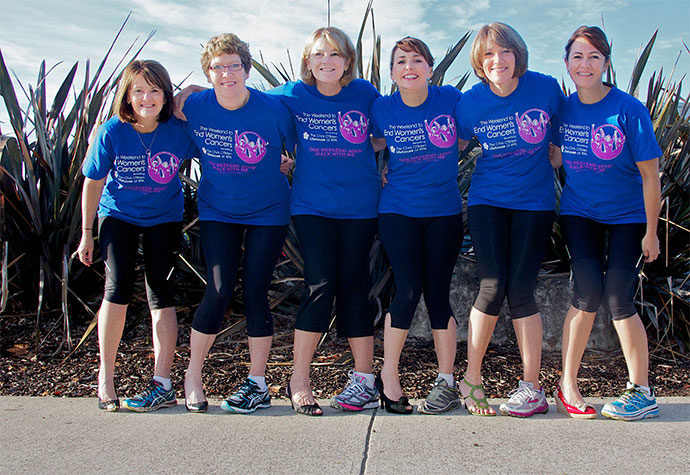 Cancer affects the lives of many people and now one group of Penrith-based women have decided to take action.

A group of six women from Penrith and the Lower Blue Mountains area will be participating in the Weekend to End Women's Cancers, a fundraising event for cancer treatment and research organisation Chris O'Brien Lifehouse at RPA Hospital.
The team is made up of locals Diane Murphy, Helen Michelmore, Judith Sopher, Shelly Davis, Gillian Thompson and Wendy Butler who have entered the walk under the team name 'Happy Feat'.
They will travel 60 kilometres on foot throughout Sydney over two days, starting on Saturday, November 9 and camping out in tents overnight.
Each participant needs to raise $2,000 for the entry fee but are hoping to achieve an even higher goal to contribute to the charity.
To help fundraise, the team will be holding a luncheon at Osso Steak and Ribs in Penrith on Friday, August 16.
Based around the theme of 'stilettos to joggers', the event will feature entertainer Rikki Organ as MC and there will be great food, raffles and an auction.
For team member Diane Murphy, the cause is personal – she lost her father to cancer in 2009 and experienced the horror of having her then 23-year-old son diagnosed with a non-malignant brain tumour in 2006.
Fortunately, her son survived but the experience opened Ms Murphy's eyes to the importance of cancer research.
"I think it's probably fair to say that all of us, somewhere along the way has been affected … it's not just about us six, it's about everybody contributing to find a cure for this thing," Ms Murphy said.
To book tickets for the fundraising lunch at Osso in August, email [email protected]