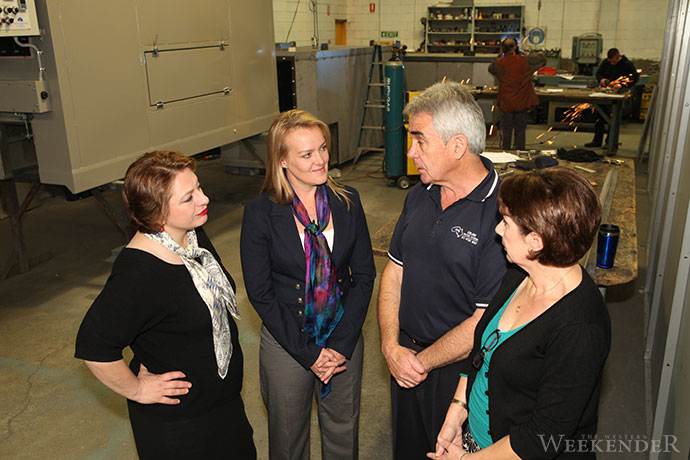 Local business owners, Michael and Brenda King are calling for the Federal Government to increase pressure on third world countries to improve their environmental standards in what they say has been the toughest business period in 28 years.

The husband and wife team run South Penrith manufacturing business Emjay Process Systems, and believe the last three years have been the most difficult.
"We used to have 25 staff but now we are down to nine, we have had to move all our operations into one unit to cut costs," Mr King said.
"The problem is the carbon tax – so much of our business is going overseas because it is cheaper, so now we are one third the size that we used to be."
Mr King said that is was particularly difficult because third world countries such as China and India can produce the same goods but at a cheaper price, because they do not have the same environmental standards.
"We are in one of the most heavily regulated industries… and meet world's best practice, yet overseas they don't meet these requirements," he said.
When asked whether a newly elected Federal Government should do more to raise the standards of imported products, Mr King said, "Absolutely".
Shadow Minister for
Innovation, Industry and Science, Sophie Mirabella and federal Liberal candidate for Lindsay, Fiona Scott met with the business owners last week to reiterate the Coalition's plan to repeal the carbon tax if elected.
"I have visited hundreds of factories like this one so I can understand what pressures are out there," Ms Mirabella said.
She said that the Coalition's plan to reduce greenhouse gas emissions but support local businesses is outlined in their 'Our Plan' document.
"We have done extensive community consultation… and there will be direct measures," she said.
Ms Scott added that with much of Lindsay's employment tied up in manufacturing, that repealing the carbon tax legislation was particularly important for local businesses.