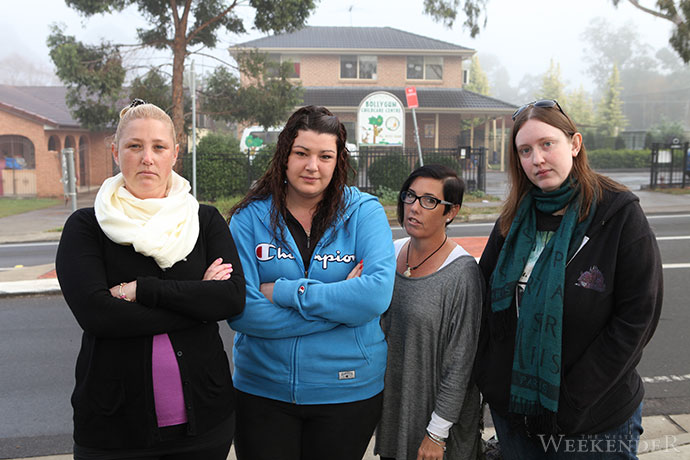 Bollygum Childcare Centre in South Penrith has been placed into administration, further complicating issues for staff who are still owed wages for a fortnight of work.

The dire circumstances at the centre surfaced over a month ago when the Weekender reported that electricity to the facility had been switched off and rubbish had been left outside the centre for weeks uncollected. The centre caters for toddlers to the age of five-years.
The Department of Education and Communities was called in to investigate the centre, and issued a Show Cause Notice to CEO of the centre, Mark Myles.
In another unwelcome twist for staff, Bentleys Corporate Recovery has been appointed the administrator of the centre, and a creditors meeting was set down for today (Friday, June 14).
The Weekender spoke to Michelle Keen, former partner of Mr Myles and guarantor on the business' finances on Tuesday, after she was locked out of the business.
"My staff and the children here are my family, Bollygum means so much to me and I cannot believe that I am no longer allowed on the premises," Ms Keen said.
"I have been allowing our bank to overdraft the business account to pay staff wages but that money has been disappearing, and they are still owed a fortnight of wages.
"It is just devastating because they all have families to support."
She said the business is financially viable yet Mr Myles has not been paying any of the bills. One of the centre's workers is currently on maternity leave and was due to receive a parental payment from Centrelink 11 weeks ago, however that money has now been frozen whilst the business is in administration.
"It is ridiculous, that money belongs to her, but because the money was not transferred before the administrators stepped in, she has still not been paid," Ms Keen said.
Ms Keen has the support of her staff, who said that ideally they would love to see her take over the business.
Cassandra Way, who is also a childcarer at the centre but currently on stress leave, said none of the staff want to leave because they care about the children too much.
"We haven't been paid for a fortnight of work but we don't want to leave because someone has to mind the children, they are like our own," she said.
At the creditors meeting, it will be considered whether to change the administrator and whether a committee of creditors should be established.