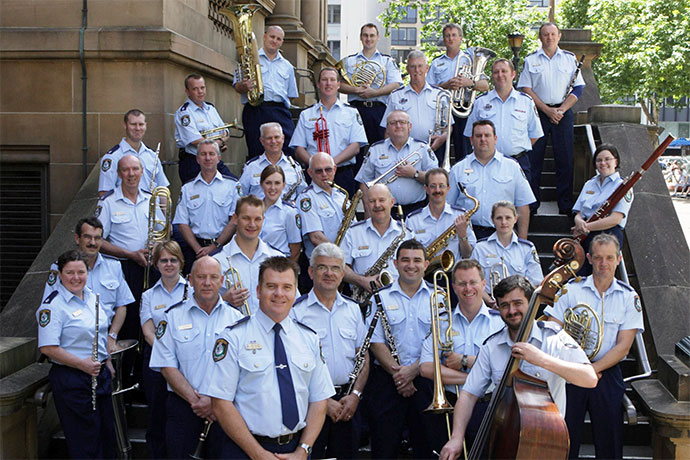 Though police officers may be hard at work each day keeping order and preventing crime, they also know how to rock out and entertain a crowd.
The NSW Police Band, one of the state's most beloved and talented ensembles, will perform the next 'Morning Melodies' concert at the Joan Sutherland Performing Arts Centre on Wednesday, May 22.
Audiences will be delighted by the talented band who will perform an amazing repertoire of band music.
Back by popular demand, this versatile group of musicians, conducted by musical director John Saunders and featuring guest vocal soloist Belinda Adams, will perform an entertaining program entitled 'Musicals from the West End', which will include selected music and songs from all-time favourite stage shows.
Enjoy listening to the amazing NSW Police Band play a variety of classic show tunes from some of the best of musical theatre including 'The Sound of Music', 'Fiddler on the Roof', 'Singing in the Rain', through to some of the more recent West End hits from 'Wicked', 'The Lion King' and 'Jersey Boys'.
Special guest vocalist Belinda Adams will also be showing off her beautiful vocals with the NSW Police Band, after her run on the Channel 9 television show 'The Voice' where she made it through to the second round.
The NSW Police Band is a full-time unit of the NSW Police and is comprised of both police officers and professional musicians who are employed as Special Constables.
The band participates in many events and high profile activities and has performed at Royal occasions, on two Papal visits and in front of Presidents of America and China as well as other Heads of State and dignitaries from around the world.
They are a talented group of musicians who are bound to delight audiences when they take on the classic songs from beloved musicals and stage shows.
The NSW Police Band will perform 'Musicals from the West End' at the Joan Sutherland Performing Arts Centre on Wednesday, May 22 at 11am as part of the 'Morning Melodies' series. Tickets are $20 and include a Devonshire morning tea at 10am. For bookings or more information, call 4723 7600 or visit www.jspac.com.au.