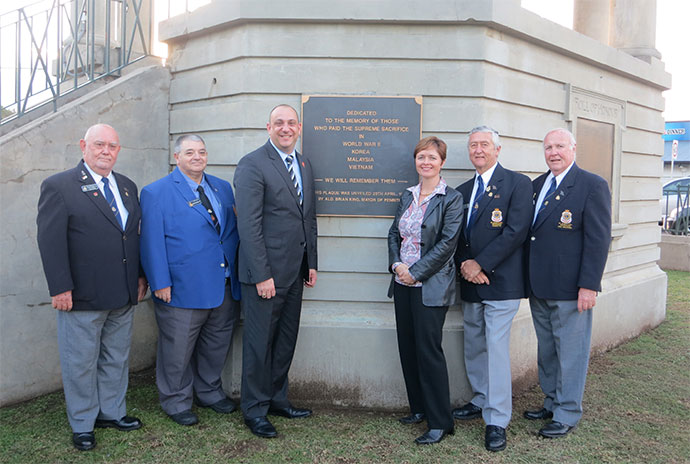 A collaboration between all three levels of government will see the First World War Memorial Rotunda in Victoria Park completely restored before ANZAC Day next year.

Penrith Council has committed $36,000, the State Government $34,000 and Federal Government $4,000 to refurbish the ceiling and outside walls of the rotunda.
"The walls and ceiling are suffering from concrete cancer. With this money we can ensure that the rotunda continues to stand as a proud memorial," St Marys RSL Secretary, Ted Fish said.
"It is a National Heritage memorial, so it has to be hand washed rather than steam cleaned and there are special conditions to comply with for the refurbishment."
Mr Fish said that the work will start as soon as possible, and should be completed in time for ANZAC Day next year.
Penrith Mayor, Mark Davies said that he was glad that Council had been able to work with the State and Federal Governments to fund the refurbishment.
"The refurbishment of the rotunda is a priority for Council, due to its cultural and historical significance to the people of Penrith," he said.
MP for Mulgoa, Tanya Davies said that it was an important project for her and the NSW Government.
"The memorial stands as a tribute to the fallen and a constant reminder to us all of the tragic cost of our freedom," she said.