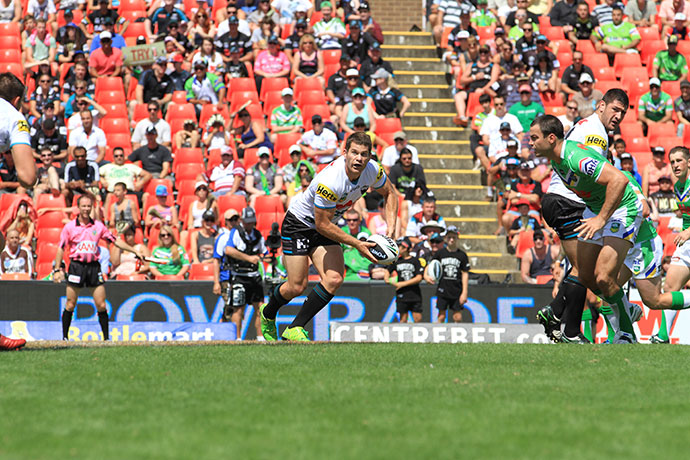 EXCLUSIVE: Penrith will be on the hunt for a new skipper next season with confirmation that Kevin Kingston has been told he won't be re-signed for the 2014 season.
Kingston sensationally revealed this afternoon that he is in his last year with the club, after being told by officials that he wouldn't be offered a new contract.
"I got told a week ago I won't be re-signed with Panthers, so I've got to start looking (for another club)," Kingston told the Weekender.
"I've got given a job as captain and I'll continue to do that, exactly the same as if I was staying here."
Kingston joined the Panthers in 2010, and was appointed captain mid-way through last year when Luke Lewis was controversially dumped from the role by coach Ivan Cleary.
It's likely that Tim Grant will emerge as the favourite to take over Kingston as captain from next season.
In the wake of back-to-back wins against Melbourne and the Warriors, Kingston says he's proud of the way the team is performing.
"Over the last month things have been building for a game like that, so it's been good," Kingston said of the 62-6 thrashing of the Warriors on Saturday.
"I think defence is the main thing. Obviously we've been working hard and results happen. Our backbone is our defence and if we get that right every week we'll be in the game."
Kingston himself has been in solid form recently.
"I can't put my form down to one thing but we're, as a team, playing for each other," he said.
"We don't have any superstars, we've got some future superstars I think, so we're just playing well as a team."