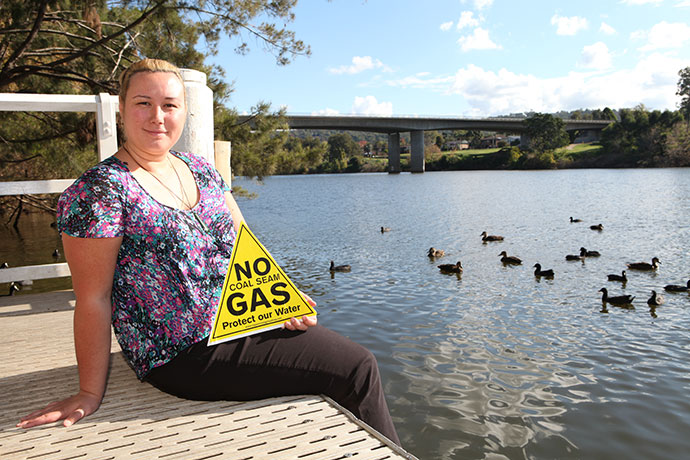 Penrith Council has taken a tough stand against coal seam gas mining in the local region.

Greens Councillor Michelle Tormey had unanimous support from fellow Councillors for a motion to oppose all current and proposed coal seam gas exploration and mining practices anywhere in the Penrith Local Government Area at the last Ordinary Council meeting.
The decision was made after a report outlined the possible impacts of coal seam gas mining on the local area, including risks to the water catchment, groundwater, agricultural industries and human health.
"I am really happy that my fellow councillors have unanimously opposed coal seam gas mining and exploration," Cr Tormey said.
"Further upstream the Nepean River other Council areas are having serious issues with coal seam gas mining – Camden has seen gas bubbles in the river, so we need to take a stand against this now."
There are over 10 coal seam gas wells in the Penrith LGA, however, most have been decommissioned or are not operational.
The latest was 'Cecil 1' located at Erskine Park. It was drilled by AGL in 2008 to a depth of over 1,000 metres but they found that the gas reservoirs were poor quality and not viable, so it was rehabilitated in April 2008.
Penrith Council will write to the NSW Government and thank them for introducing stricter laws surrounding coal seam gas exploration licences and an exclusion zone of two kilometres from any urban centre at the request of Councillor Ross Fowler.
"We now need to be working with other local councils and support their opposition," Cr Tormey said.
"We don't want to make a stand in Penrith, only to find out that activity upstream on the Nepean River is impacting our environment."
Council will write to neighbouring councils and the Federal and State Governments seeking their support.