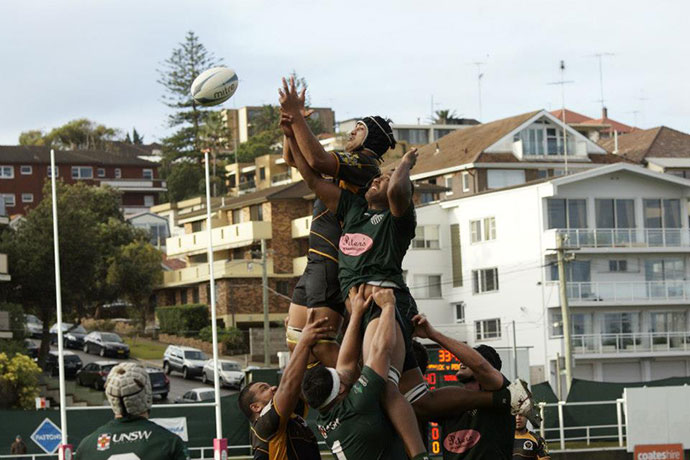 After so much promise that 2013 would be the dawn of the new Penrith Emus, comes a nasty scoreline that reflects the Emus of old.

The local battlers were thrashed last Saturday 80 – 7 against a Randwick side who'd gone into the game with just one win under their belt.
Penrith coach Sateki Tu'ipulotu said he was "mentally drained" after the encounter and let his side know about it post-match.
"It was a frustrating game… it's like one step forward two steps back," he said.
"None of the players talked to me after the game because I gave it to them. I told them to stand up and be counted for. We got beaten in every facet of the game against Randwick."
After two promising performances the previous weeks, there was plenty of hope for the local side going into the match.
"The players let their guard down and mentally weren't there on the day," Tu'ipulotu said.
"It's disappointing in many ways because we did a lot of hard work leading up to the game.
"The past two games against Sydney Uni and Southern Districts the boys did well. I've got to look now at consistency. I've got to look at do I stick with the same group and hope to rectify it."
Times have gotten so tough at Emus HQ that Tu'ipulotu has resorted to uploading motivational quotes onto their Facebook page in hopes that it will inspire his team going forward.
"I've got to try every avenue, I'm not one to give up, I don't die wondering," Tu'ipulotu said.
"I knew this year was going to be a really tough season. Unfortunately the players I thought would've made a mark, haven't."
This Saturday the Emus return to Nepean Rugby Park where they'll look to win but more than likely hope to put a respectable score on against one of the league's top teams, Manly.
"Manly have a good forward pack, they like mauling," Tu'ipulotu said.
"They've got a really good go-forward and are very strong, so we've got to counter that to get a chance of beating these guys."