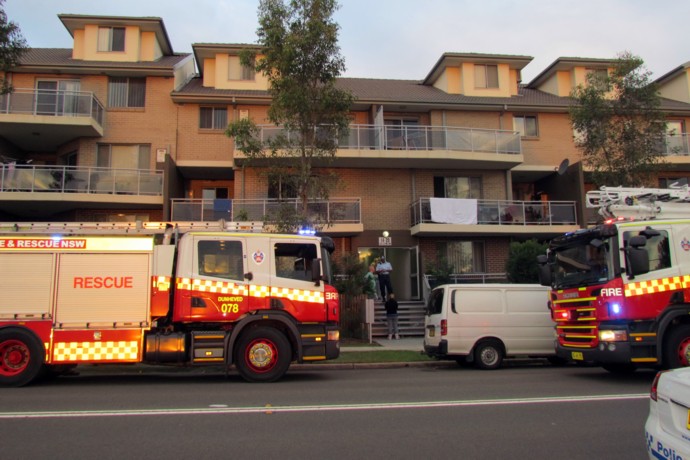 A woman has died and a unit has been set alight during an incident in Werrington this afternoon.

About 4.30pm, emergency services were called to a block of units in Parkes Avenue.
"When they arrived they found the front door of a unit on fire," police said in a statement.
"A number of people from adjoining units were evacuated as a precaution. The body of a woman was found in the unit complex."
A post mortem examination will officially determine how she died, however news outlets are reporting tonight that the woman was found with stab wounds.
Another source has also confirmed to the Weekender that the woman was stabbed and that those wounds caused her death.
A man was taken to hospital after being treated at the scene for smoke inhalation and shock.
Inquiries into the events leading up to the fire and the woman's death are still continuing.