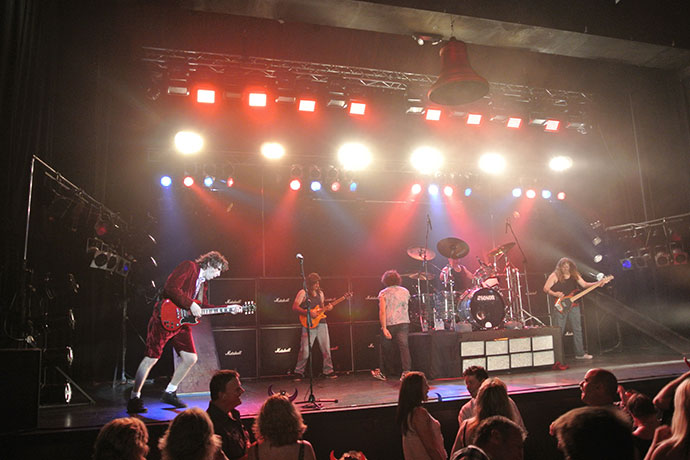 Get ready to rock because the world's biggest AC/DC tribute show, Long Way to the Top, is set to bring the band's anthemic music to Penrith.
The show, which is touring Australia to celebrate 40 years of AC/DC, is a large-scale production that combines impressive lighting, sound and staging effects to recreate the hard rock sound of its inspiration.
All of AC/DC's greatest hits will be played, including 'TNT', 'Highway to Hell', 'It's A Long Way To The Top', 'High Voltage' and many more.
The show's authenticity is bolstered by the inclusion of two performers experienced in playing AC/DC's music.
Fans of the beloved Aussie band will be stunned by Stuart Greenwood's uncanny impersonation of Angus Young as he imitates the front man's rock star style and guitar solos.
AC/DC's original singer, Dave Evans, will also be performing on stage and reliving his rock god era in the 70's when he played with the band in its early years.
'Long Way to the Top' will show at the EVAN Theatre, Panthers on Saturday, April 6 at 7.30pm. Tickets are $32. Bookings: 4720 5555 or visit www.penrith.panthers.com.au.
The Western Weekender has six double passes to 'Long Way to the Top' to give away. The first six callers to ring our office from 10am this morning on 4722 2998 and ask for Cameron Wallace will win. Authorised under NSW Permit Number LTPM/12/01138. Terms and conditions at www.westernweekender.com.au.