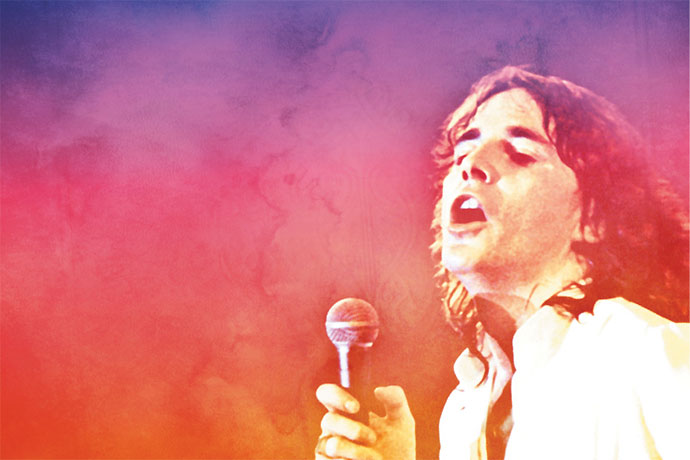 After an impressive four decades in the music industry, 70's pop icon John Paul Young is celebrating by bringing his melodic tunes back to the stage on tour.

The retro superstar will be performing alongside The Allstar Band at the Evan Theatre, Penrith Panthers on Saturday, April 13.
Fans will be able to sing along as Young performs all of his greatest hits including 'Love Is In the Air', 'Keep on Smiling', 'Where the Action Is', 'Soldier of Fortune' and 'Standing in the Rain'. A beloved and acclaimed performer, Young's musical journey is a success story that began in the 1970's.
After a stint in a band, then a role in the beloved stage musical 'Jesus Christ Superstar', Young embarked on a solo career and in 1975 shot up the charts with his number one single 'Yesterday's Hero'.
His first album 'Hero' was released and went platinum with two singles 'The Love Game' and 'I Hate the Music' making top 10.
Sophomore album 'JPY' was another smash hit, going platinum and spawning more chart-topping singles.
Not satisfied with being wildly popular in his own backyard, Young also went on to achieve success in Europe where his single 'Standing in the Rain' was number four on the charts and stayed in the Top 40 for a record-smashing 40 weeks.
While Young has had a string of hits, his most enduring song has been the catchy pop single 'Love Is In the Air', which has been featured in a range of ads and films including 'Strictly Ballroom'.
Young was also asked to perform his signature song live at the closing ceremony of the 2000 Sydney Olympic Games, where he wowed a crowd of 110,000 people. The song was awarded Most Performed Australian Work Overseas at the 2004 Australian Performing Right Association awards.
Over the four glorious decades of his career, Young has secured himself a place in Aussie music history and sold over four million records across the globe.
His long, illustrious career has earned Young a strong fan base and an induction into the Australian Recording Industry Association Hall of Fame in 2009.
This pop icon has managed to keep his grooving music in the spotlight for 40 years – don't miss the chance to see him perform live.
John Paul Young and the Allstar Band will perform at the Evan Theatre, Penrith Panthers on Saturday, April 13 at 7.30pm.
Tickets are $35. For bookings or more information, call 4720 5555 or visit www.penrith.panthers.com.au.