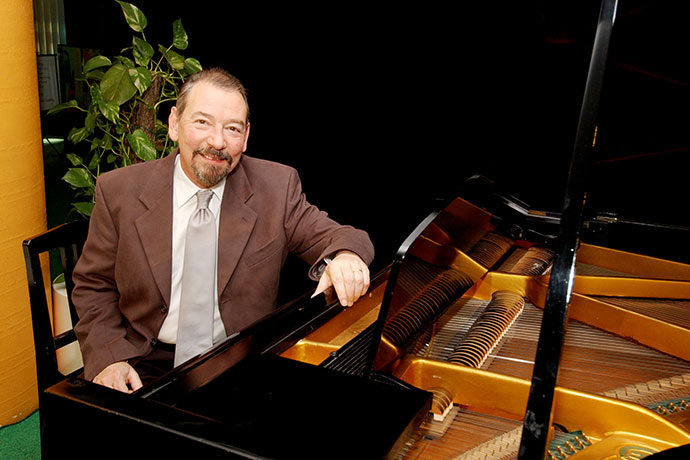 With his perfect blend of side-splitting comedy and catchy tunes, internationally renowned musical comedian David Scheel will light up the stage with his show 'Don't Shoot Me, I'm Only the Piano Player'.

Scheel, who first became successful in England, will perform his show at the Lighthouse Theatre at Penrith Anglican College on Saturday, May 11.
Audience members are in for a treat with Scheel's concerts, which present an eclectic range of music that will surprise and entertain.
Be prepared to see everything from classic folk tunes played with a twist, the use of an iPod mini on stage, musical multi-tasking with each hand playing a different song and a medley of the worst 20 tunes ever written.
Scheel will display his razor sharp wit when he tells hilarious true stories of the more absurd moments of his life.
He also comments on the lavish lives of celebrities such as Britney Spears and Paris Hilton, and takes topical digs at politicians and public figures.
His hilarious songs include the already classic satire of 'Waltzing Matilda' and his newer offerings are equally impressive and include: 'Everything You Need to Know About Music Explained in 5 Minutes', 'Funeral Oration for a Traffic Cone Putter' and 'Themes and Variations on a well-known cell phone ringtone'.
While his shtick may be stand up comedy, Scheel also has seriously impressive musical talents and will wow listeners with two new, hauntingly beautiful piano solos, 'Love in the Snow' and 'Whale Song'.
Adelaide-born Scheel is well known in the United Kingdom, where he first began his entertainment career by starring in the famous satirical 'News Revue' on London's West End before devising solo shows.
'Don't Shoot Me, I'm Only the Piano Player' was an instant hit and had sell-out London performances, which led to Scheel appearing at three consecutive Edinburgh Festivals to critical acclaim.
On top of his shows, Scheel has also made a name for himself by regularly appearing on British television and radio and has toured over 30 countries and performed with some of the most respected figures of the entertainment world including Eartha Kitt, Ben Elton, Jay Leno and Norman Wisdom.
The funnyman's comic voices and routines have been praised and led to comparisons with the legendary Robin Williams while his amazing musical spoofs and mastery of the piano are bound to impress.
David Scheel will perform at the Lighthouse Theatre at Penrith Anglican College at 2pm on Saturday, May 11. Bookings can only be made online at www.trybooking.com/cfzv. For more information, visit www.davidscheel.com or call 4787 1817.