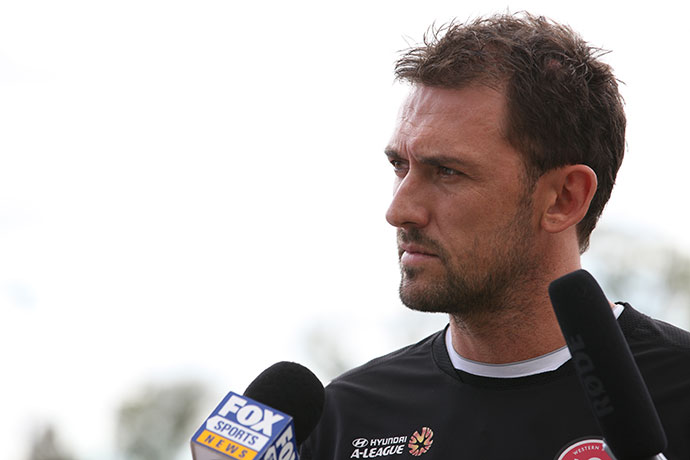 It is the biggest game of the year but according to Western Sydney Wanderers coach Tony Popovic, it will won by getting the smallest of things right.

The Wanderers take on the Central Coast this Sunday in front of a sell-out crowd at Allianz Stadium in the A-League Grand Final, with Western Sydney looking to put the finishing touches on a fairytale season.
Popovic said the game will be a tight encounter and will most likely come down to the tiniest of details.
"Usually big games are determined by small details," he said.
"We've seen so far in both of the semi-finals that three very good goals have been scored to win games. You'd probably expect that something like that might be the difference and we certainly want it to be someone from our team that produces the magic on the day."
Popovic said preparation for the biggest game of the year won't be too different to any other week except for the obvious hype factor surrounding it.
"They are a very grounded group and have handled the expectations and pressure throughout the year," he said.
"We told them at the beginning of the week to enjoy the week, it is our first Grand Final, you want to cherish the moment but we won't compromise our preparation."
NSW Minister for Sport and Recreation, Graham Annesley said both sides involved in this Sunday's grand final have set the benchmark all year and both deserve their place in the decider.
"The Wanderers have exceeded all expectations with a record breaking inaugural season both on and off the field," he said.
"The Mariners on the other hand have a decade of experience to draw on which includes three previous A-League Grand Final appearances and two premiership victories."
Popovic credited the fans for their strong and unrivalled support and hopes someone at the club will finally build a trophy cabinet.
"We will certainly be looking to build one now, we've got a few trophies and we want to add another one to the collection on Sunday," he said.
The game kicks off at 4pm on Sunday and will be broadcast live on Fox Sports and 2UE.