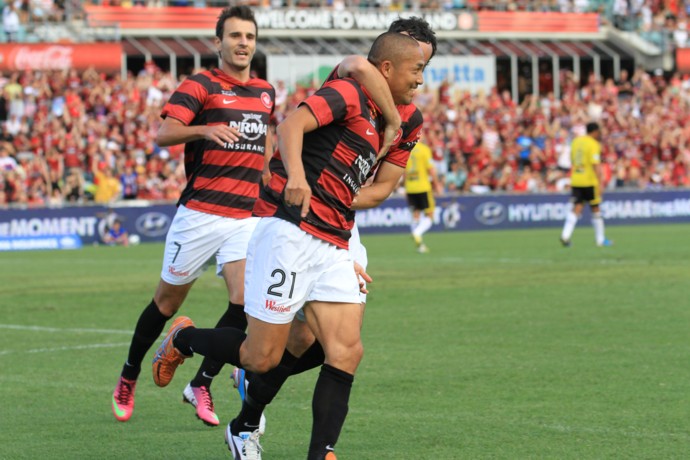 It's certainly becoming a season of milestones for the high-flying Wanderers after the club became the first A-League franchise in history to win nine straight games, following their 2-1 defeat of the Wellington Phoenix at Parramatta Stadium last Sunday.

Western Sydney now sit five points clear of nearest rivals Central Coast, and even if they do drop a game between now and season's end, they'll still finish with the Premier's Plate – an incredible achievement for the fledgling team.
It's fair to say the Wanderers win over the bottom-paced Phoenix wasn't their best effort this season, with their only two goals coming from penalties.
Wanderers coach Tony Popovic admitted it was a difficult night but was relieved to come away with the milestone win that has fans absolutely ecstatic.
"It's difficult to see that anywhere around the world," he said.
"You can go on unbeaten runs but to win nine in a row is quite special."
Western Sydney will hit the road bound for Melbourne this Saturday night when they take on the ninth-placed Melbourne Heart.
The Wanderers have an unbeaten record against their counterparts, taking home the three points on both occasions this season.
The Heart, who are just about out of the finals race, come into the game having lost three of their past four games.