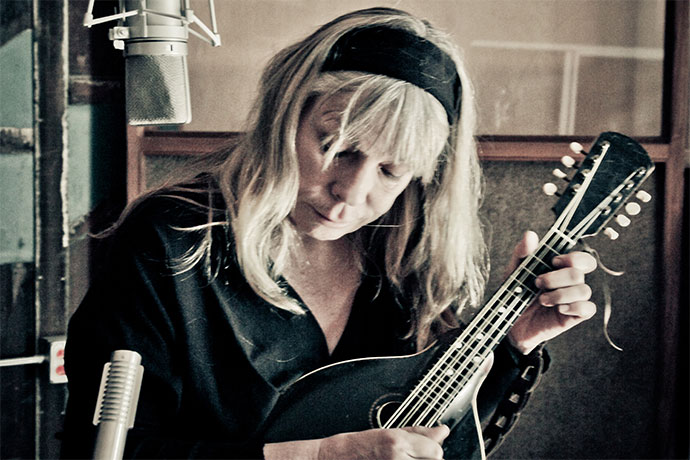 Fans of Rickie Lee Jones will get to experience the American singer-songwriter's acclaimed music in a live, intimate setting when she brings her 'The Devil You Know' tour to Australia.

A limited series of concerts will be held, with Sydney-siders able to see Rickie Lee at The Factory Theatre on Monday, March 11.
The gig was initially planned to be held at the Enmore Theatre, and current ticket holders will be reissued tickets for the new venue.
The performance will showcase Rickie Lee's strong vocals and celebrated discography which spans almost 35 years of music.
The set list includes a variety of hits including 'Pirates', 'Chuck E's In Love', 'We Belong Together' and 'The Horses' as the songstress masters a patchwork of genres from folk to rock, pop, jazz and soul.
The Grammy Award winner will be accompanied on tour by a talented group of musicians – Jeff Pevar on guitar, bass and keys, and Ed Willett on the cello.
Performing together, these skilled musicians unite to create an astounding live experience which amplifies the beauty of Rickie Lee's music.
'The Devil You Know', Rickie Lee's latest studio album that was released last year, features a string of cover songs produced by Ben Harper.
The album includes unique covers of classic songs such as Neil Young's 'Only Love Can Break Your Heart', Van Morrison's 'Comfort You', the Rolling Stones' 'Sympathy for the Devil' and one new ballad 'Masterpiece'.
"It's a simple, surprising record," she said of her new album.
Though she's one of the most acclaimed singer-songwriters of our time, interpretive singing has long been part of Jones's musical tapestry as well.
Propelled into the limelight with her 1979 self-titled debut album, Rickie Lee has gone on to become a multi-million record selling artist, earning eight Grammy nominations and being recognised as one of the industry's most diverse and talented performers.
Her tour will display her beautiful, timeless songs and engaging performance style live for fans. 'The Devil You Know' tour will show at The Factory Theatre on Monday, March 11. For bookings or more information, visit www.rickieleejones.com or www.livenation.com.au.