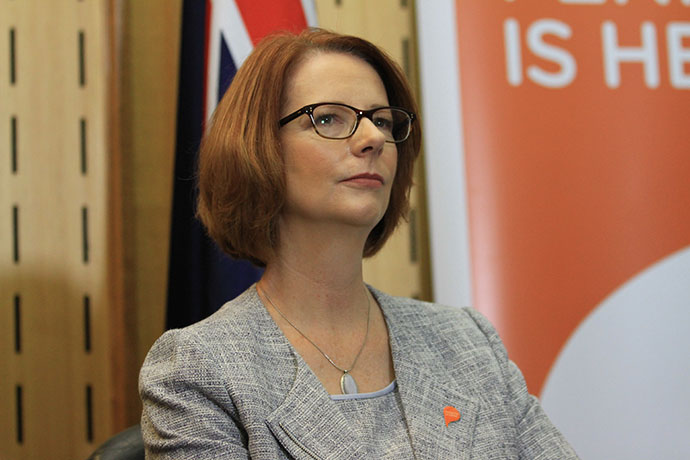 Opposition Leader Tony Abbott says Labor is in crisis and is attempting to move a motion of no confidence in the Government during Question Time in Parliament this afternoon.
It follows news that there will be a ballot for the Labor leadership at 4.30pm.
Earlier, senior Labor figurehead Simon Crean called for a leadership spill and threw his support behind Kevin Rudd, who is yet to confirm he will contest the ballot.
Prime Minister Julia Gillard then announced at the start of Question Time that there would be a ballot this afternoon.
Mr Crean will put his hand up for Deputy Leader but there is strong word emerging that Anthony Albanese is now favoured for that role should Ms Gillard be rolled.
"Kevin Rudd has no alternative to stand for the leadership," Mr Crean said.
"He can no longer play the game. I will not be standing as leader…I will be putting myself forward for Deputy Leader."
Locally, the ballot has major ramifications with Lindsay MP David Bradbury a strong supporter of Ms Gillard. It is likely he will lose his Assistant Treasurer role if Mr Rudd wins the ballot.
MORE TO COME
Join the conversation at www.facebook.com/westernweekender.