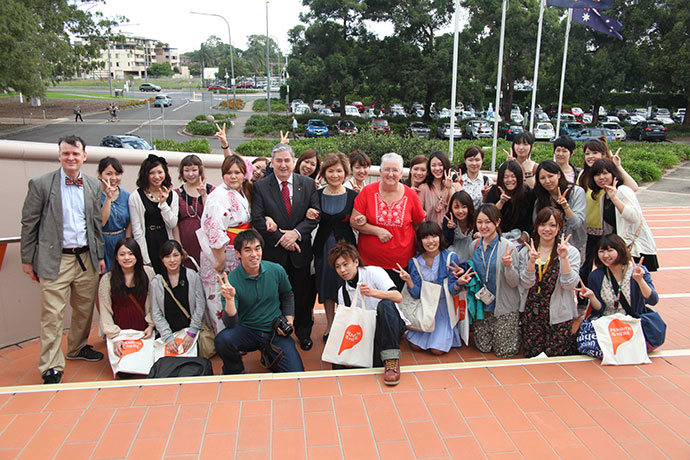 Penrith has welcomed Japanese students from the prestigious Kinjo University in Hakusan to the region as they learn about Australian culture.

In Penrith to specifically learn about childcare arrangements and facilities, the 27 students, teachers and interpreters have visited three local childcare centres to learn about the latest in childcare studies.
On Monday, the delegation was officially welcomed by Mayor, Mark Davies, and visited Yoorami Children's Centre in Werrington.
Councillor Davies said this year's visit follows some previously highly successful visits.
"The past delegations have been highly impressed with our programs," he said.
"This year's larger delegation will break into smaller groups to visit the centres. The smaller groups will allow the Kinjo students to have greater interaction with local teachers and children throughout their visit."
The visits benefit the college students as well as local children, who get to learn about another culture.
"Some of the activities will include traditional Japanese games, making origami and singing Japanese children's songs," Cr Davies said.
"The longer they stay, the more we can show them of our first rate quality children's services while also allowing our local economy to reap financial benefits from their stay."