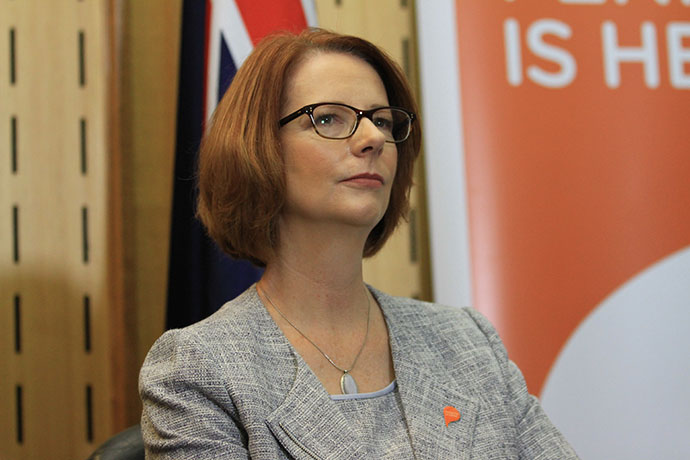 For a few anxious hours today, Lindsay MP David Bradbury's political career was on the line.

But as it became obvious that Julia Gillard would survive the day and remain as Prime Minister, the Assistant Treasurer breathed a sigh of relief.
As a staunch supporter of Ms Gillard, Mr Bradbury would have almost certainly been dumped from the key role and played out the months leading into the election on the back bench had she been toppled from the top job by Kevin Rudd.
After months of leadership speculation, things finally came to a head for Labor today when senior minister Simon Crean told Ms Gillard that she should declare the leadership open, and all but ordered Kevin Rudd to stand.
Just moments into Question Time, Ms Gillard declared there would be a ballot for the leadership and deputy leadership at 4.30pm.
But there was one problem – Kevin Rudd hadn't confirmed he'd challenge. In the end, after realising he didn't have the numbers, the former Prime Minister didn't put his hand up and Ms Gillard was re-elected as Labor leader unopposed.
Wayne Swan retained the deputy leadership, also unopposed.
During Question Time, Opposition Leader Tony Abbott tried to move a motion of no confidence in the Prime Minister, which was defeated.
"You should go, you should go," he said.
After Mr Rudd's previous 2012 leadership challenge failed, he said he would not contest the position, and today stood by his word.
"I will be adhering absolutely to the statement that I gave the Australian people and parliamentary colleagues," he said.
"I gave my word and I will ahdere to that word today."
Ms Gillard said leadership speculation was now "at an end".
Mr Bradbury is due to speak to the media on another issue in Kemps Creek tomorrow, and will most likely be grilled on today's events.