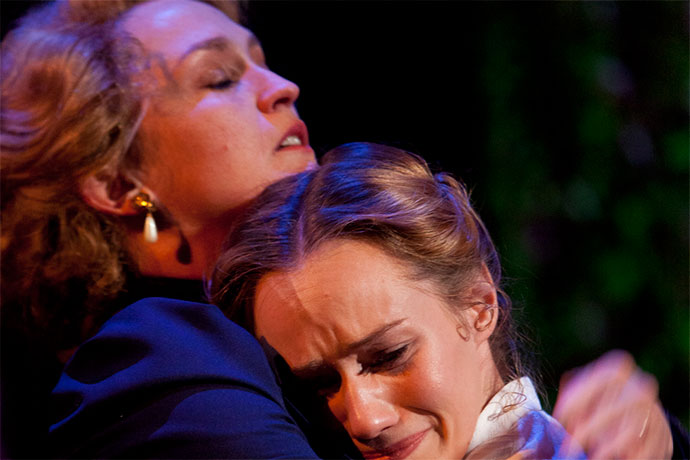 The deep and complex bonds between a mother and her daughter will be explored on stage when the skilled performers from the Sydney Theatre Company bring the classic play 'Mrs Warren's Profession' on stage.

The production, which has received rave reviews, will delight audiences at the Riverside Theatres in Parramatta for four days in April.
George Bernard Shaw's classic, once-banned play focuses on the relationship of mother and daughter team Kitty and Vivie Warren as they discover uncomfortable truths about each other and experience a turning point in their lives.
Young, social climbing Vivie has lived a comfortable, well-to-do existence with a generous monthly allowance giving her freedom and opportunity.
Her world is shaken up when she discovers that her privileged life was bankrolled by her mother Kitty's unorthodox profession which triggers a familial crisis as the Warrens go on an emotional journey of self-exploration.
The play is considered among Shaw's finest, with its wit shining through despite the passage of over a century.
Its provocative content and moral themes, which examine societal mores and women's rights, have made it a controversial play which was banned from public performance for 32 years after it was first written.
The brilliance of Shaw's words is translated onto the stage by the fine actors of the Sydney Theatre Company, with Helen Thomson starring as the pragmatic Kitty whose actions trigger the play's drama.
Thomson is known amongst Sydney theatergoers for her touching performances in plays such as 'The Splinter', 'Under Milk Wood', 'In the Next Room, or the Vibrator Play' and 'Summer of the Seventeenth Doll'.
She is joined by veteran Sydney Theatre Company actor Simon Burke, who is returning to the company after a decade long break and has previously featured in 'Jonah Jones, 'The Herbal Bed', 'She Stoops to Conquer', 'Mr Kolpert' and 'Up For Grabs'.
The cast is rounded off by Lizzie Schebesta, Eamon Farren, Drew Forsythe and Martin Jacobs.
Director Sarah Giles makes her debut on the big stage with the play, after receiving the 2011 Sydney Theatre Award for Best Director of an Independent Production for 'The Ugly One'.
'Mrs Warren's Profession' will show at the Riverside Theatres in Parramatta from Wednesday, April 17 to Saturday, April 20. Tickets range from $49 to $59. For bookings or more information, call 8839 3399 or visit www.riversideparramatta.com.au.