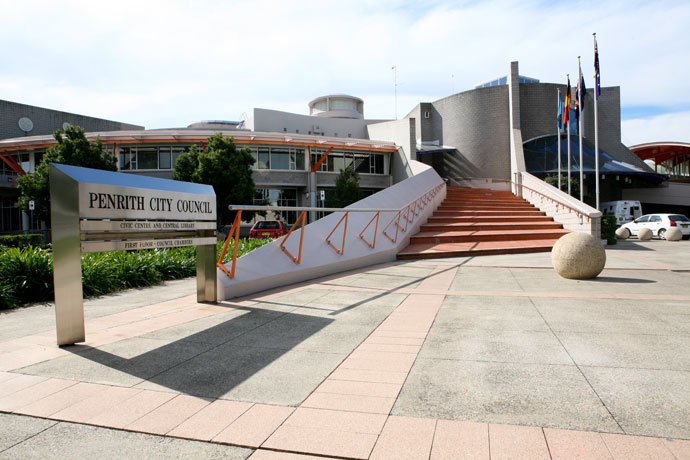 Labor Councillors have sensationally stormed out of tonight's Council meeting in anger as acting chairman, Kevin Crameri, used his casting vote to defeat a proposal that Council hold a rally against a plan to move radioactive waste from Hunters Hill to Kemps Creek.

A report suggested that Council hire the Joan Sutherland Performing Arts Centre at a cost of over $10,000 to hold a rally in protest of the State Government's plan to bring waste to the Kemps Creek SITA waste management facility.
At a firery meeting on February 25, Council voted against any Hunters Hill waste being transported out west.
"This is really our chance to put our decision into action," Cr Prue Car said.
She was supported by her fellow Labor Councillors as well as Independent Councillor Jackie Greenow and Greens Councillor Michelle Tormey.
Ben Goldfinch said that he could not support the rally at the expense of Council.
He was supported by Kevin Crameri, Bernard Bratusa, Tricia Hitchen, Marcus Cornish and Maurice Girotto.
"I am against the radioactive waste but the last public meeting was an embarrassment," Cr Girotto said, referring to the State Government's consultation forum last December.
"That was an embarrassing day for Penrith as a new Councillor and a resident. There was an ex-councillor who told a current Councillor to shut up, it was embarrassing."
As Mark Davies has a conflict of interest and both Ross Fowler and Jim Aitken were absent, Kevin Crameri was asked to chair the meeting.
The votes were cast for the rally, with it being a stalemate at six votes each.
As Cr Crameri was chair he had the final casting vote and decided that the rally not go ahead with Council funding.
"This is a joke," said Cr John Thain, as Labor stormed out of the meeting.
Cr Thain said another reason Labor walked out was that Cr Crameri did not want the voting names recorded.