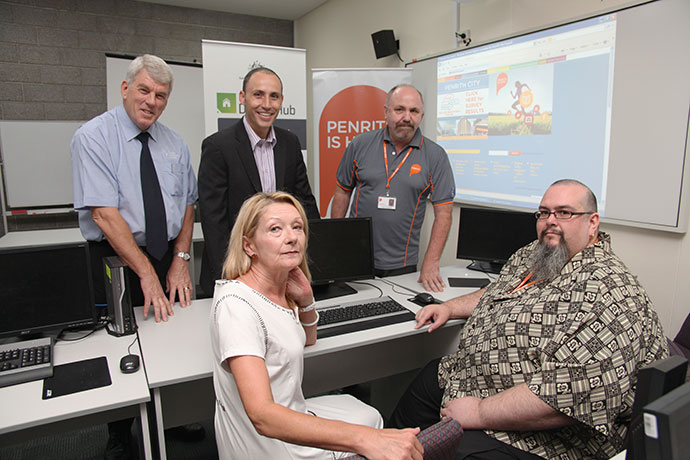 The Penrith Library and Nepean Community College Digital Hub is up and running after classes began on February 11.

The Digital Hub, an initiative of the Federal Government to educate locals on the uses of the National Broadband Network, has already had 605 enrolments into classes that cover everything from emailing to social media.
Federal Member for Lindsay, David Bradbury, visited the Digital Hub last Friday, to inspect the $350,000 investment.
"Penrith is one of the first regions in Australia to commence the rollout of the NBN to receive access to fast, affordable and reliable broadband," Mr Bradbury said.
"It is great to see local residents taking advantage of the training opportunities at Penrith Library in order to seize the opportunities the NBN will bring to our community."
Penrith City Council's Library Services Manager, Colin Stevenson, said the Digital Hub means there's even more reason to visit Penrith Library.
"It will help our residents to build confidence and skills such as navigating the web, social networking and using applications and mobile technologies such as iPads and Skype," Mr Stevenson said.
"Through free classes or a one-to-one training session with a technology specialist, participants will be able to access new opportunities and online services that will make their work and daily lives easier."
All classes and personal sessions are free of charge and cover topics such as Internet shopping, protecting your computer from viruses and using social media. For further information on the program and bookings contact the Nepean Community College on 4721 5368 or visit ncc.nsw.edu.au.
The current term of classes runs until April 5.