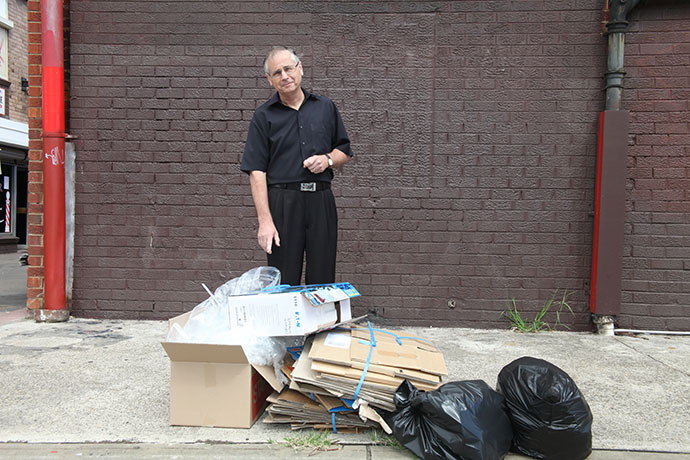 Local business owners along Queen Street in St Marys are pleading with the public to take responsibility for their waste after numerous incidents where rubbish has been dumped in the car park behind the main road.

Ian Shelley and his wife Diane are the owners of Hobby Pro on Queen Street and have run their business from that premises for the past nine years.
Whilst Mr Shelley said that the area is a lovely place to work, he believes that the illegal dumping of waste in the car park is detracting from the area and deterring customers.
"I have worked too long and have too much invested in the local community to have people dump their rubbish behind our shops," he said.
"There is always rubbish spilt onto the footpaths so that when people park their cars and walk to Queen Street they are walking through other people's waste.
"St Marys is a lovely place but there are a few little things like this that really need addressing."
Councillor Marcus Cornish asked Penrith City Council recently to look into waste management in the area and possible ways of reducing illegal dumping.
"It is unfair on local business owners and residents accessing the area," he said.
Cr Cornish said that it is disappointing that people do not dispose of their rubbish correctly, with numerous services available to residents who have waste to dispose of.
Mr Shelley urged people with difficult waste that needs removal to contact Council rather than dump it in the middle of streets and car parks.
For more information on Council's waste services, visit www.penrithcity.nsw.gov.au.