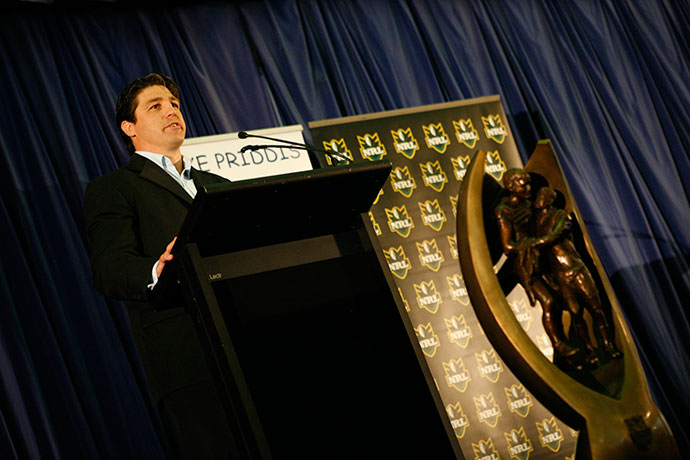 Former Penrith Panthers hooker and Clive Churchill medallist, Luke Priddis, says rugby league players are very well educated on drugs, leaving little room for excuses that players don't know what they're taking.

Speaking with the Weekender on the current turmoil the code is facing, Priddis believes all players should be responsible for their own actions.
"I think players get enough drug education these days through ASADA coming through," he said.
"To know there were certain cases where blokes were asked to sign waivers before being taken away from the club to get injections, to me that was a sign where the yellow and red light should've popped up straight away.
"Regardless of whether footballers have a reputation of being meatheads there are a lot of smart footballers around and you don't have to have a degree to know that if you've been asked to sign a waiver for something, then maybe you should stop and have a think."
Priddis, who commences a weekly column with the Weekender when its Extra Time magazine launches next month, said there is plenty of expert advice available if players are unsure whether they've been given something that's not legal.
"We've always been educated that if you've got a doubt in your head no matter how big or small that you ring ASADA straight away," he said.
"ASADA then give advice on whether it's okay for you to take or if there is a question mark over it, that you take it at your own risk."
The 35-year-old admitted he was frequently tested during his 315-game career, and said players would be mad to do something illegal.
"With the high paying contracts the players have these days, I don't know whether they would be prepared to take the risk to be honest," he said.
Priddis said during his time at the Dragons, being tested up to 15 times a year was not unusual.