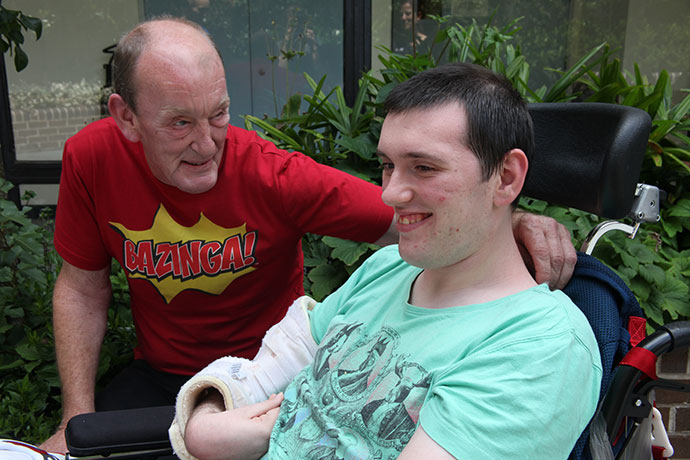 In the lead-up to his 20th birthday, 19-year-old Ben Marshall should be celebrating with his family at their Cambridge Park home but instead, he is confined to hospital.

Ben lives with a severe disability but until seven months ago, was living at home under the care of his parents.
But in a cruel twist, he had a reaction to some medication after being admitted to Nepean Hospital in June last year, which has resulted in him losing the ability to walk, requiring him to remain in hospital.
The absence of their only child around the home has taken its toll on parents Chris and Dianne who say that having their son away from home is "heartbreaking".
"He has a really happy disposition. He likes music and singing. He is very cheeky," said dad, Chris Marshall.
"The house just seems empty. He has never been away from home before. He used to love going to the park, on picnics or walks – he just can't do that now. He really misses being home."
Ben has been confined to the hospital for around seven months, with the exception of a couple of outings, and although his parents spend every day by his side to give him the emotional support that he needs, they can see that he would be better off somewhere else.
"He needs to be in a place where he can make friends and do the activities that he is missing out on now," Mr Marshall said.
For this to happen, it is essential that the family can provide Ben with an appropriate specialised wheelchair for his needs, however the cost of $13,000 has proved to be a setback.
The Cambridge Park Lions Club are hosting a trivia night and raffle next month at the Henry Lawson Club in an effort to assist the family.
The Lions Club have already pledged $4,000. For details of the fundraising night, call 9670 3248 or 0412 706 938.