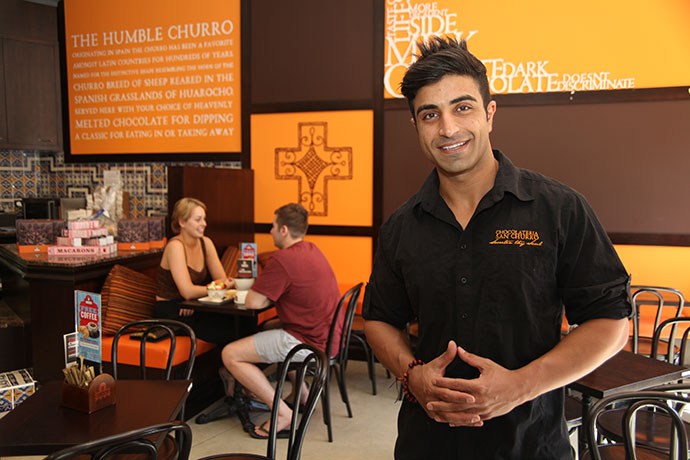 Finding the love of your life is a dream shared by many local singles but, with San Churro Penrith playing match-maker, the dream may become reality.

San Churro is soon to be filled with singles who are looking for love, when the chocolate cafe is transformed into a meeting place for keen speed-daters.
"I wanted to create a destination point in Penrith where people could meet, have a beverage and enjoy themselves after hours. I found that Penrith lacked this destination and night life," said owner, Raymond Grace.
"I thought, why not create a place and opportunity where singles can also meet each other – speed dating is a good way to do this."
The store will be opening their doors to Penrith's singles, aged 23 to 39, for an evening of speed dating on Wednesday, March 6.
Attendance will cost $35, which includes a glass of champagne on arrival, coffee and a fondue for two.
Booking is essential for the evening, so visit www.fastmatch.com.au.