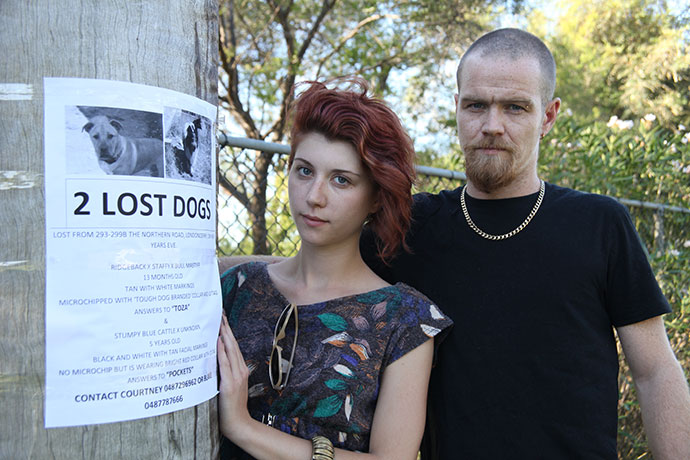 Locals across the Penrith Local Government Area have been pestered in recent weeks by people letting off fireworks in residential areas at all hours of the day.

Glenmore Park residents received a rude awakening on the Australia Day long weekend when fireworks were reportedly let off at 12am and 4am in the morning on Sunday, January 27.
But the issue is widespread according to Kingswood resident, Kelly Judge.
"I live in Kingswood and it seems these 'illegal' fireworks are an issue right across the Penrith area," she said.
"Young children, the elderly, the sick and family pets become extremely frightened, anxious and agitated. Many are traumatised for life by the loud explosions – my dog has to be sedated when there are planned council fireworks.
"It also seems that many people seem to think it's acceptable that unsupervised kids are out at all hours of the night entertaining themselves with illegal activities."
Sadly, for Courtney Day, illegal fireworks set off in her neighbourhood of Londonderry on New Year's Eve caused her two dogs, Toza and Pockets to jump her property's fence in fear.
Both are still missing.
"We weren't home at the time but our neighbours told us there were loud fireworks let off just down the road which scared Toza and Pockets. They knocked down the fence in fear," Ms Day said.
"It is very frustrating that people let off fireworks and I know there is an increase in missing pets over the holiday period because of this.
"We are hoping that if anyone spots them they will contact me on my mobile, 0487 296 962 as we have put up hundreds of posters to find them."
Penrith Crime Manager, Detective Inspector Grant Healey said that fireworks are considered an explosive and it is an offence to handle them without a licence.
"Occasionally we get complaints about fireworks in our Command. We investigate this type of matter but we really need the community's help," he said.
"To find the person responsible we need our witnesses to be very specific about the information they provide. Unless police catch the person with the fireworks we need the witness to supply a statement and help us prosecute the person."
The issue sparked a wave of comments on the Weekender Facebook page, with residents saying the problem is widespread and ongoing.