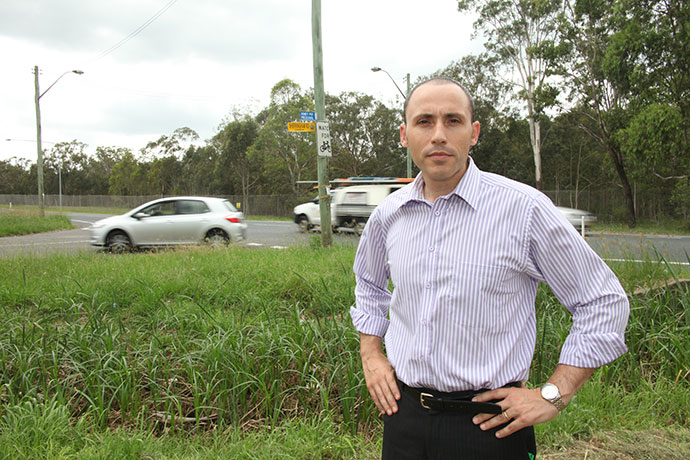 The stoush over the Sherringham Road upgrade continued this week when MP for Lindsay, David Bradbury, said he was willing to pick up a shovel and start the upgrade himself because of ongoing delays by the State Government.
In the 2007 Election Campaign, Federal Labor committed to providing $450,000 for the installation of a set of traffic lights at a notorious black spot on Sherringham Road, Cranebrook. The funds were made available in the 2009-10 Budget.
In 2009 a further $4.7 million was made available under the Housing Affordability Fund for the widening of the Northern Road. The funds for both projects were to be rolled into the one combined project.
Mr Bradbury said that Monday marked 600 days since Roads Minister, Duncan Gay, wrote to him to say works on the intersection would be started before the end of 2011.
"It has been 600 days since the NSW Roads Minister assured me that this project would get underway by the end of 2011. We're now into 2013 and we are yet to see any sign of construction commencing," he said.
"How many more car accidents will there be before work commences? Residents are tired of this dangerous intersection."
A spokesperson for the Roads and Maritime Services said that in the five years to June 2012 there were 52 reported crashes on The Northern Road from Andrews Road to Borrowdale Way.
Of the 52 crashes, 31 were injury crashes and more than 60 per cent were rear-end crashes.
"The funds are available, it is getting to the point where I will pick up a shovel myself if I have to," Mr Bradbury said.
However, Roads Minister Duncan Gay said Mr Bradbury was using the upgrade of the Northern Road at Cranebrook to try to gain political "brownie points".
"The assertion the NSW Government has held back from delivering this project, is simply false," he said.
"It is always preferable when a project goes to plan but it is far more important community and environmental concerns are resolved before a shovel ever goes in the ground."
Mr Gay said tenders for stage one are expected to be called in early April and stage one work is expected to start by July this year.
Stage one work will include the installation of traffic lights at The Northern Road and Sherringham Road intersection.