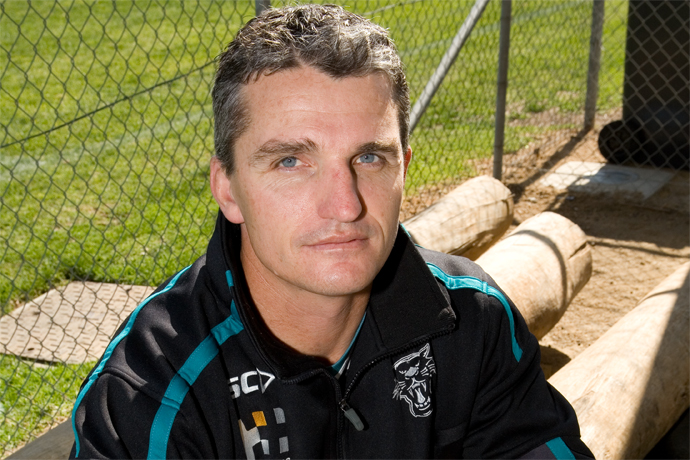 League reporter Nathan Taylor sits down with Penrith Panthers coach Ivan Cleary to discuss the big issues of 2013 in an un-edited one-on-one interview…


Spare cash – new players?
We're still just working out what's best for the club. There are various ways you can use the salary cap in terms of easing some pressure for years to come, but we're certainly not in any rush, obviously we have a bit of flexibility which is nice.
We've got a lot of guys off contract this year, so it's set to be another big year in that sense. We're obviously trying to make some change and change is a bit painful sometimes but we're getting there.
Rumours on potential signings
I don't read Twitter and I don't like to talk about rumours. It's a natural and obvious angle with me coaching those guys (Feleti Mateo, Elijah Taylor). Everyone knows that we are looking to bolster our roster but I'm not going to talk about that.
Jennings gone – who replaces him?
We've signed Wes Naiqama and Dean Whare, and one of those boys will play fullback. Wes is a seasoned campaigner and has something to prove which is obviously a good thing. We've still got Brad Tighe, another seasoned campaigner who I thought at the back end of last year really found his feet. We've also got some pretty good young talent in the ranks, one of which is Michael's brother, George, who plays in that same position. Young Tom Eisenhuth who played with the Junior Kangaroos, and also another one to watch is James Roberts from Souths. We talk of Michael Jennings' speed, James is quicker and he's got that dynamic style, he's just very young.
New attitude, new culture
We're a long way ahead of last year that's for sure, everybody that I can see is on board. Kevin Kingston's doing a terrific job leading the team, backed up by other senior guys like Tim Grant and Luke Walsh, who has really stepped up in terms of leadership, which is really good to see. I'm just trying to do it the way I know and the way it works best. We've had a really good pre-season so far, the proof in the pudding will be when we start playing again. We've come along way that's for sure.
Fans' optimism despite the critics
All I can ask for is fans judge us on what we deliver. There's no point judging us on what critics say. We're a fair way out of town here and none of these critics actually come out, so I'm not sure they know what's really going on.
Criticism of Phil Gould
I've seen a bit of criticism of Gus and I have no idea why because he's one of the smartest men in the game, most powerful, most intelligent – he's only ever had success. He's worked so hard to build a future for the club and I think we are in great hands. I'm happy with the way it's going and I'm very confident this club will be very strong down the track.
Pre-season training
We're just trying to practice under pressure. I noticed last year the hottest day in Sydney was 33 degrees for the whole summer, it's completely different this year. The heat actually helps with that pressure training but we're trying to get ourselves as ready as we can to play well right from the word 'go'.
READ MORE FROM IVAN CLEARY IN THE PRINT EDITION OF THE WESTERN WEEKENDER ON FRIDAY