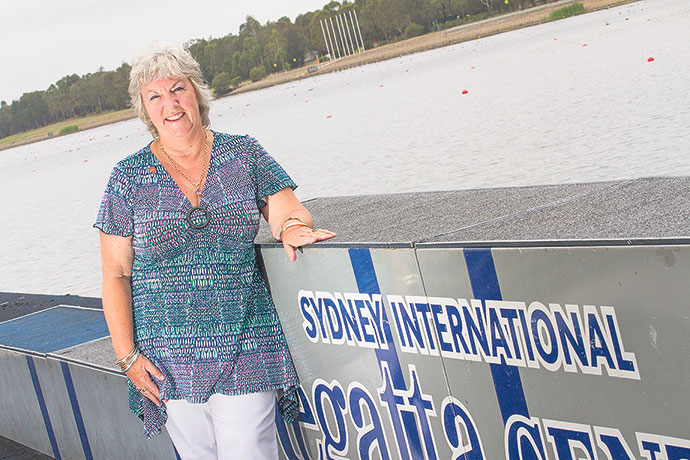 Hosting the 2013 Samsung Rowing World Cup at the International Regatta Centre has been heralded as a great coup for Penrith, with an estimated benefit of $5.3 million to the local economy.
However, Penrith businesses will not obtain the full benefits of hosting the internationally recognised meet due to substantial shortages of accommodation in the local area.
300 of the world's best rowers from over 20 countries are expected to participate in the event from March 18 to March 24, as well as Australia's own team, and hundreds of officials and volunteers needed to make the event a success.
With major accommodation providers such as the Chifley Hotel already booked out, and athletes being forced to look for accommodation as far as Blacktown and Parramatta, Rowing NSW with the help of Penrith Valley Chamber of Commerce is asking for residents to express their interest in hosting athletes and officials.
"We have more events than days in the year at the International Regatta Centre but we are missing sufficient accommodation – and with the Log Cabin burned down there is an even greater shortage," said CEO of Penrith Valley Chamber of Commerce, Jill Woods.
"A while back some of the big chains did studies on the prospects of opening hotels here in Penrith and found there was not the demand, however, we don't need 40 or 50 storey hotels just a couple more Chifleys."
The Chifley Hotel has been booked out over the Rowing World Cup event for some months, and now smaller accommodation providers are also reporting unprecedented booking numbers for the event.
"Even though the event is on from March 18 to 24, we have teams already arriving to train in Australia so we are asking residents if they can help out – much like what occurred with the Sydney 2000 Olympics," Ms Woods said.
"But the challenge is there to developers – we have the demand, they need to take the risk and invest."
Residents who have space to accommodate athletes and officials are asked to contact Rowing NSW on 8116 9777 or the Chamber on 4725 0301.